Press
Matthew Weiner Dissects "The Wheel"; Alison Brie Talks Trudy With NPR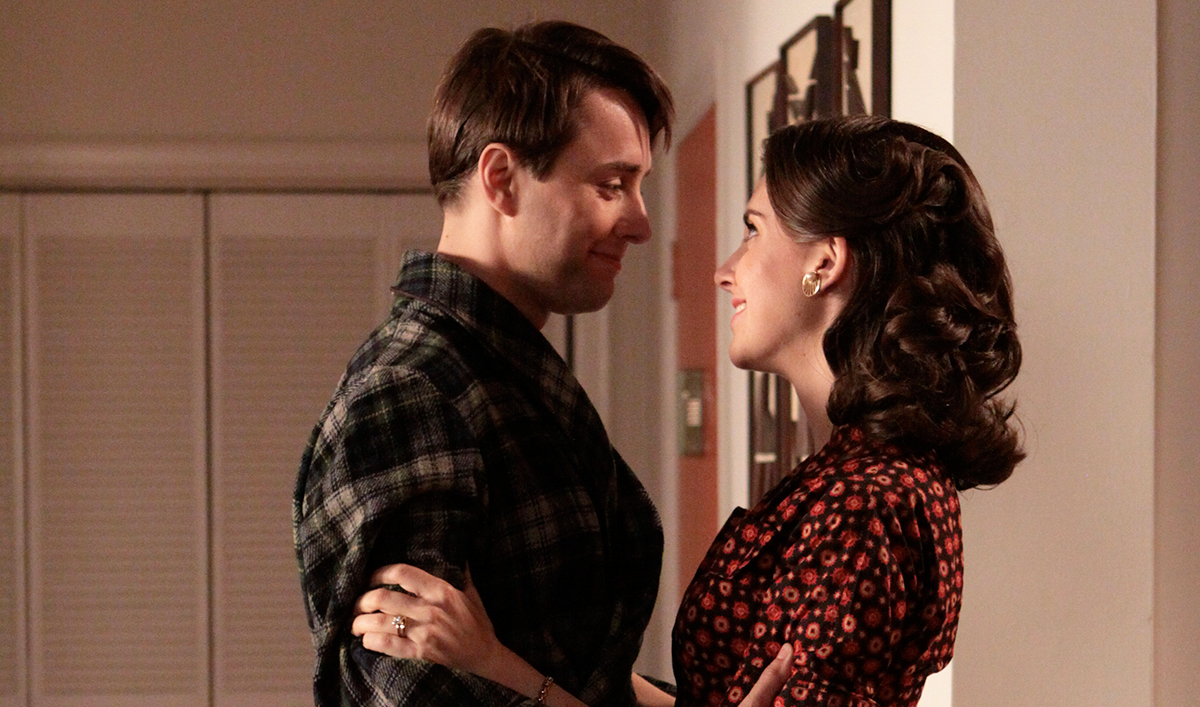 This week, Matthew Weiner dissects "The Wheel" at the Toronto International Film Festival, while Alison Brie discusses Trudy and Pete with NPR. Plus, John Slattery is said to be joining HBO's Veep. Read on for more:
• According to The Canadian Press, Matthew Weiner deconstructs "The Wheel" at the Toronto International Film Festival and comments that the "most satisfying thing in the world about the show is that it's personal."
• Interviewed by NPR, Alison Brie talks about Trudy and Pete's dynamic, how she "wants to be the one steering the ship behind the scenes, but she's really the one in charge. But we also see, over the seasons, the power kind of shift back and forth between the two of them."
• Showbiz 411 reports that John Slattery is joining the cast of HBO's Veep as a possible romantic interest for Julia Louis-Dreyfus' character.
• Elisabeth Moss tells InStyle she's looking forward to Sunday because "it will be nice to have this last Emmys together. The Emmys are what helped put us on the map initially, so it's a special place for us, in a way. It feels like a very personal place."
• Talking with Salon about her female-centric new movie, February, Kiernan Shipka says, "Growing up on a show like Mad Men that had so many strong female characters, I was so influenced by that and appreciate that so much."
• Talking to The Straits Times, Christina Hendricks says she originally thought Joan was "mean and pushy and opinionated, and a bit harsh. One thing that [Matthew] Weiner said to me was 'She's really just trying to help. She really thinks she's helping.' And I thought that's a great way to move forward with her."
• Christina Hendricks speaks with Campaign Asia-Pacific about the advertising tutorial she got from Mad Men: "What I learnt from the show, from the monologues that Matt Weiner wrote for Don Draper and Peggy Olson, is that it's about emotion. You need to make someone truly feel something."
• February, a movie starring Kiernan Shipka, gets a trailer, which is "bleak, dark and even teases demonic possession," Bloody Disgusting reports.
• Bryan Batt tells TNT Magazine he "loved filming the Bye Bye Birdie scene. Believe it or not it was the hardest to memorise and stage, being both heartbreaking and funny at the same time."
• Deadline reports that Alison Brie has joined the cast of Doctor Thorne, which is being adapted by Julian Fellowes as a three-part drama for ITV.
• According to The Hollywood Reporter, Christopher Stanley has booked a recurring role on Season 2 of ABC's American Crime playing the love interest of Felicity Huffman's character.
To stay up-to-date on all the latest news about Mad Men, sign up for the AMC Weekly.
Read More