Press
Elisabeth Moss Talks to Rolling Stone; Jon Hamm to Play Himself in UK Series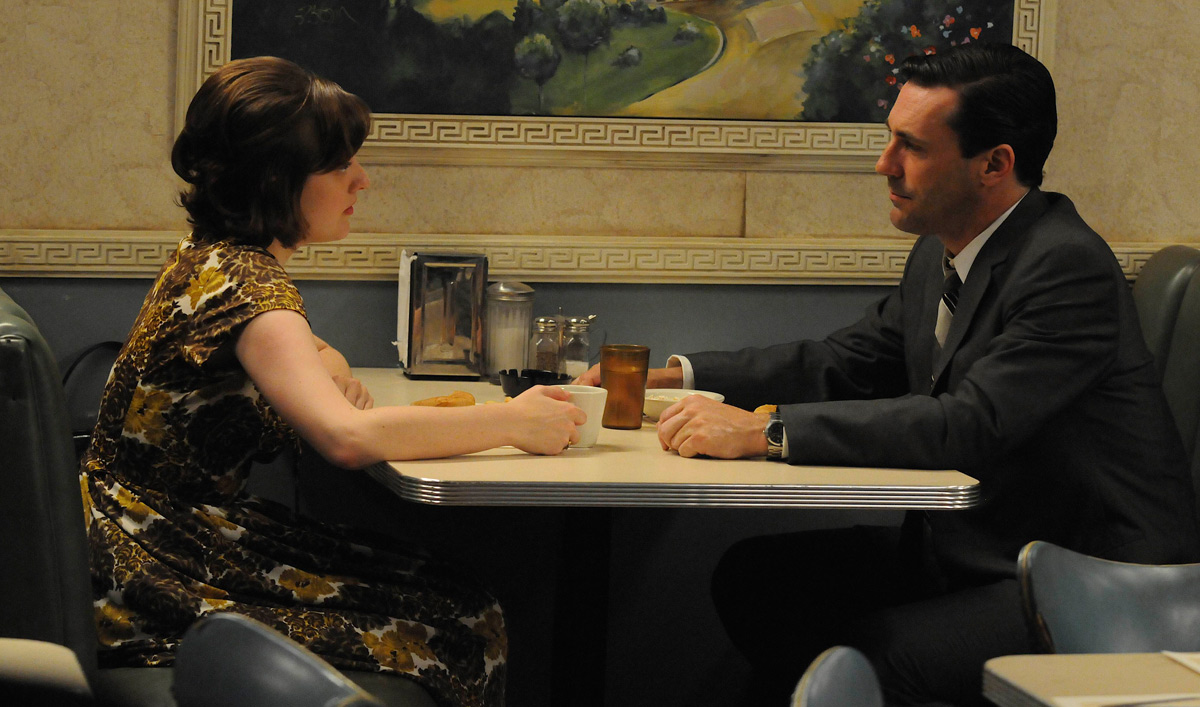 This week, Elisabeth Moss talks to Rolling Stone about Peggy, while Jon Hamm will play himself in a U.K. series. Plus, Moss reacts to the Mad Men exhibit in New York. Read on for more:
• Rolling Stone speaks about Peggy with Elisabeth Moss, who says, "From the very beginning, it was very much my intention to have her be an everywoman, to be identifiable."
• RadioTimes reports that Jon Hamm will play himself in the U.K.'s Toast of London in an episode this fall.
• Elisabeth Moss says the Mad Men exhibit at the Museum of the Moving Image was "super weird. It's so bizarre. To have anything you are a part of in a museum is so weird. And like, we went to Don's office but there's, like, glass now, so I can't go in," reports Bedford + Bowery.
• Bustle uses Mad Men GIFs to glean "Peggy's entire thought process on [Elisabeth] Moss's performance in Queen of Earth."
• RadioTimes points out that a dress Elisabeth Moss wore as Peggy in Season 2's "Three Sundays" was later worn by Anna Camp in The Help (2011).
• Indiewire spotlights Queen of Earth with a 40-minute talk with Elisabeth Moss and her director, Alex Ross Perry, and a clip of Perry narrating a scene. Moss and Perry also speak with A.V. Club about Roman Polanski, "whose films were a major reference point for the two during the making of Queen Of Earth."
• Splitsider takes a sneak peek at last week's return episode of Documentary Now!, featuring John Slattery as "the manipulative and probably alcoholic filmmaker William H Sebastian."
• RadioTimes runs down a list of the best music videos featuring Hollywood stars, including Christina Hendricks in Broken Bells' "Ghost Inside," where the "feisty Mad Men star plays a Hollywood-glam girl who ends up being an android trying to travel to outer space…"
To stay up-to-date on all the latest news about Mad Men, sign up for the AMC Weekly.
Read More