Press
NY Times Interviews Elisabeth Moss; Matt Weiner Lauds Jon Hamm in THR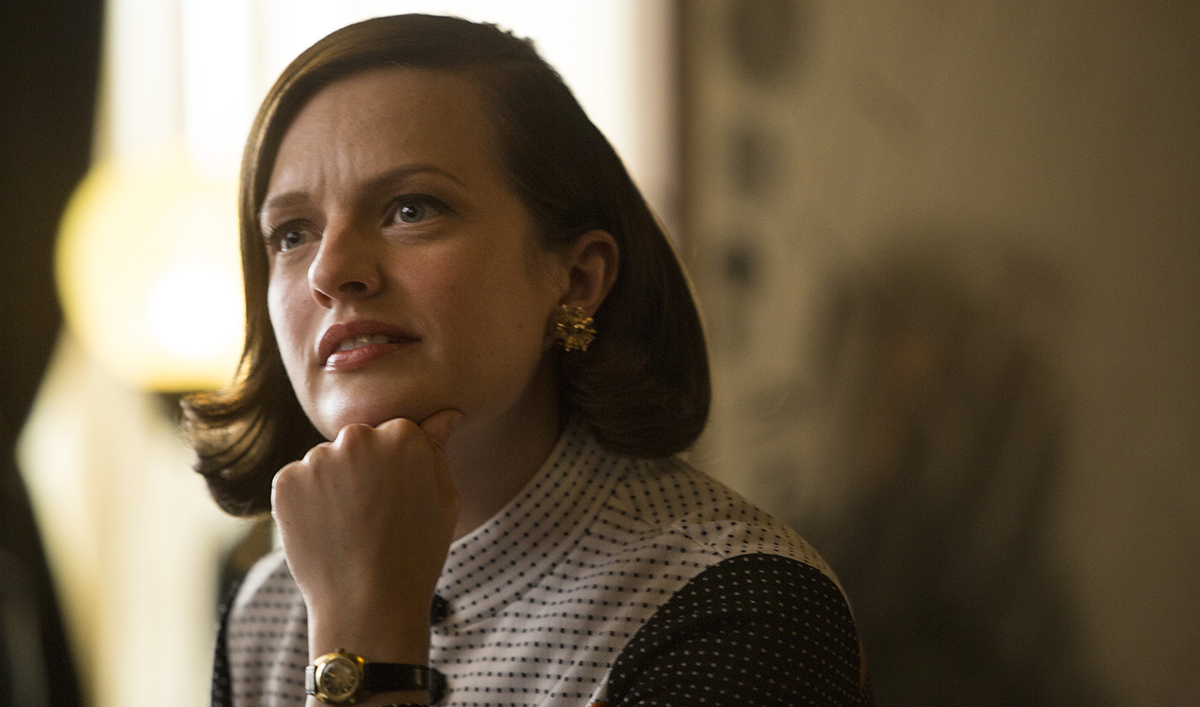 This week, The New York Times interviews Elisabeth Moss, while Matthew Weiner lauds Jon Hamm in The Hollywood Reporter. Plus, Christina Hendricks discusses her projects post-Mad Men. Read on for more:
• Elisabeth Moss tells The New York Times she understands that viewers wanted Peggy and Joan to go into business together: "I felt kind of the same way at first, like, oh my God, Joan and Peggy! You want them to move in together and become best friends and order pizza."
• Matthew Weiner, talking to The Hollywood Reporter, applauds Jon Hamm, saying that he "created this character that's indelible. He physically inhabits that character in a way … that even without dialogue, he's doing a very subtle and impressive performance all of the time."
• Deadline chats with Christina Hendricks about her post-Mad Men projects, and she declares, "Drama or comedy, as long as it's good material, it doesn't matter to me."
• Entertainment Weekly interviews Elisabeth Moss, who explains she was pleased with Peggy's ending because "I liked the statement that you can have personal happiness and work happiness. They're not mutually exclusive. And I liked that. I thought it was actually kind of a very feminist statement."
• Elisabeth Moss, speaking with The Daily Beast, deems Peggy's ending "perfect," saying, "The fact that the love of her life was right under her nose? Some of my favorite movies are about those people who fight the whole movie and then end up being in love."
• The Hollywood Reporter gets Matthew Weiner's take on writing the series finale, including "the two objects on his desk that helped him look toward the ending of the show, the note he got from his co-writer (and fellow nominee) Semi Chellas that made him smile and why he left the Coca-Cola ad out of the finale script."
• Gold Derby, spotlighting its chat with Matthew Weiner, notes that "it'll always hold a place as one of TV's greats — a show that dared to be different while always staying true to Weiner's unique vision."
• Matthew Weiner tells Variety that a showrunner is "someone who is somehow able to withhold enough of their anxiety that everyone can enjoy the process and also can somehow share the pride and then instill that in people."
• The Huffington Post learns from Elisabeth Moss that she thinks women related to Peggy "because she was not a bra-burner, she wasn't out there protesting, she wasn't doing those things that were very necessary for women to have done in the '60s."
• Elisabeth Moss tells Vulture she misses Peggy with Mad Men's other characters because she "won't get to play with Joan or Roger or Don or Pete again."
• According to Vulture, Christina Hendricks reveals the clues to Joan that she saw in the pilot script: "I thought, Okay, this is a woman who thinks she knows everything, this is a woman who's a bit bossy, this is a woman that seems to have confidence and freedom of her sexuality."
• Variety speaks with Erin Levy, who calls Peggy the show's female lead because her career rise was "amazing, and it's her story and Elisabeth Moss' performance that suck you in and make you feel like she's on par with Don."
• Speaking with Refinery29, Alison Brie explains why she enjoyed Trudy's ending: "It was nice to see her empowered, but ultimately, especially in this last season, we got to see that Trudy is not very happy as a single mom. All her ambition lay in her marriage."
• Elisabeth Moss talks on TODAY about her new movie Queen of Earth, saying, "It's pretty out there. It's one of those things that I feel I'm extremely proud of and I love it, but I have no idea if anyone else will." Entertainment Weekly has "the opening, expletive-featuring, scene from Queen of Earth."
• Entertainment Weekly asks Elisabeth Moss about the misery endured by her Queen of Earth character, to which she replies that "playing happy characters is very boring. I don't want to play the high points! It would be annoying. To see people succeeding all the time? Who wants that?"
• Reviewing Queen of Earth, Slate says that Elisabeth Moss "unleashes the most vigorous, visceral performance of her career."
• Deadline reports that Matthew Weiner will participate in a conversation about serial storytelling and his career at next month's Toronto International Film Festival.
• Eater credits Don for changing cocktail culture in the series premiere by ordering an Old Fashioned, noting that "the cocktail he orders, then generally unknown to most drinkers, begins a slow creep into bars across the country."
• Just Jared has a clip of Christina Hendricks in the next episode of Comedy Central's Another Period.
• LA Confidential interviews Janie Bryant, who discusses her collaboration with Black Halo's Laurel Berman: "We connected on what we love about fashion and how we're both super detail-oriented and meticulous about things fitting perfectly."
• Fashionista has more from Janie Bryant on her current and future projects, including designing the staff uniforms for the fall reopening of Washington, D.C.'s The Watergate Hotel (and how "being immersed in the 1960s and the formality of that period for the service industry — that was very inspirational for me").
• The Asbury Park Press talks to Kiernan Shipka, who says that costumes are "so transformative and so key for me because I truly feel like the character when I'm in their shoes, literally."
To stay up-to-date on all the latest news about Mad Men, sign up for the AMC Weekly.
Read More