Press
LA Times on Mad Prop Sale; Jon Hamm's Oceana Gala Speech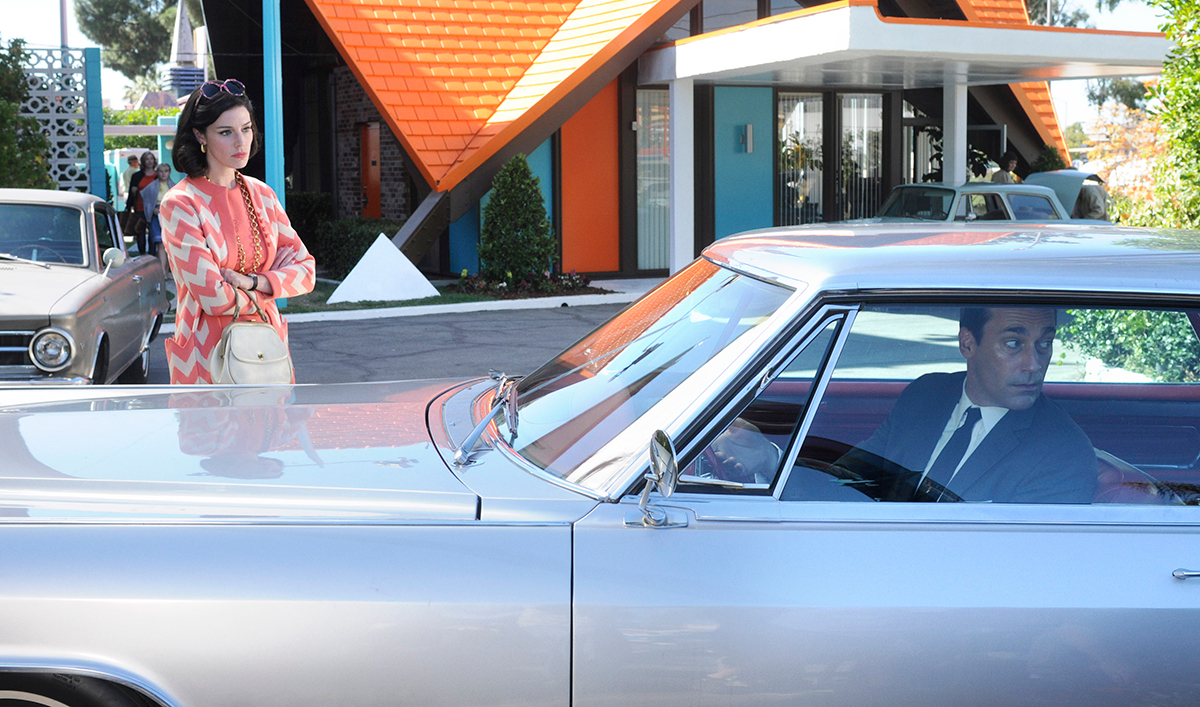 This week, the Los Angeles Times reports on Mad Men's prop sale, while Variety covers Jon Hamm's Oceana Gala speech. Plus, Vincent Kartheiser talks Pete and Pilgrims. Read on for more:
• The Los Angeles Times reports on ScreenBid's auction of Mad Men props, set pieces and costumes — from Don's 1965 Cadillac Coupe de Ville to Joan's red suede Joseph Larose stilettos — for the fan who's "always wondered what it's like to walk in Don Draper's shoes."
• According to Variety, Jon Hamm gave a speech at a gala for the Oceana environmental advocacy organization, saying, "My many talents — one of them is not making speeches. Especially when they're not written by Matt Weiner." The Los Angeles Times reports that Hamm had a reunion at the event with January Jones, Kiernan Shipka and Michael Gladis.
• Vincent Kartheiser, discussing National Geographic's Saints & Strangers about the Pilgrims, says he had no relatives who came on the Mayflower but "I think Pete Campbell does," according to USA Today.
• Ellie Kemper talks about acting with her former teacher, Jon Hamm, in Unbreakable Kimmy Schmidt ("acting with him was a little bit nerve-racking just because I felt like he was still grading me on some level"), toofab reports.
• Zap2it spotlights Wet Hot American Summer: First Day of Camp's celebrity cameos, which include Jon Hamm, John Slattery and Rich Sommer.
• Speaking of which, Vanity Fair ranks the smoothest dance moves of Wet Hot American Summer: First Day of Camp, including Jon Hamm's "buddy punch" with Christopher Meloni.
• Christina Hendricks tells USA Today the female characters in her new movie, Dark Places, are "exploring the truths in their lives. And some of those truths are not always shiny, happy situations. They're just confronting reality."
• Speaking with E! Online, January Jones and Jon Hamm weigh in on Jon Stewart's imminent departure from The Daily Show.
• Australia's Daily Telegraph labels Mad Men one of the best TV binges ever, noting, "You'll be hooked on the retro clothes and the interior design as much as the characters."
To stay up-to-date on all the latest news about Mad Men, sign up for the AMC Weekly.
Read More