Press
Jon Hamm Triumphs at TCA Awards; January Jones Talks Betty's Ending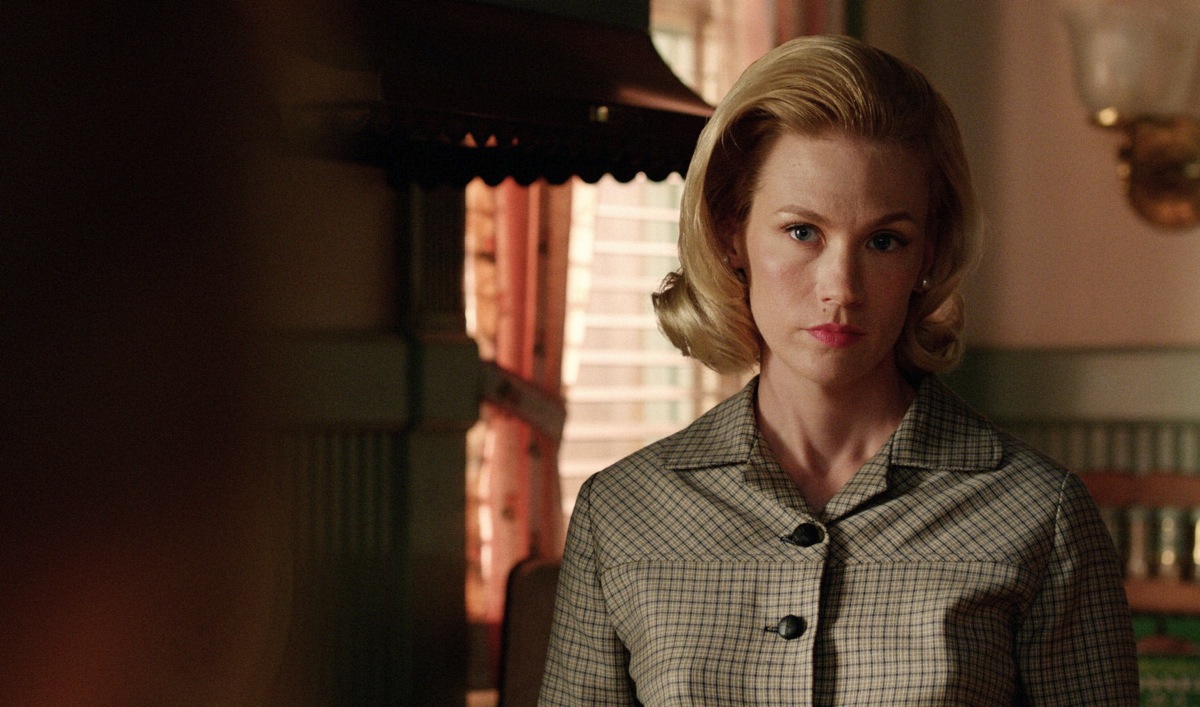 This week, Jon Hamm triumphs at the TCA Awards, while January Jones talks about Betty's ending. Plus, Don's Cadillac sells at auction for close to $50,000. Read on for more:
• The Los Angeles Times reports that Jon Hamm won the TCA Award for individual achievement in drama. According to Variety, in his acceptance speech he said, "Literally no one wanted to cast me but one person, Matthew Weiner. Those of you who know him know he can be persuasive."
• "I couldn't have hoped for a better ending for her just because you saw how much she's grown and she's just come to terms with everyone in her life," January Jones says of Betty, according to the Los Angeles Times.
• Maxim reports that Don's 1965 Cadillac Coupe DeVille sold for $48,980 (including a 24 percent commission) at Screenbid.com's recent auction.
• The Hollywood Reporter charts how this year's lead Emmy acting nominees, including Jon Hamm, are linked in "an interconnected web of TV and movie working relationships that'll melt brains, make IMDb addicts drool and create quite the communal experience backstage."
• Christina Hendricks speaks with Variety about Joan's trajectory, how for "the first several seasons, she knew the restrictions on women and the social expectations. But as she started rising in the ranks, she realized I'm good at these things and I could do more."
• TV Guide celebrates the 19 times that "Jon Hamm was funnier than your favorite comedian" and says "it'd be completely fitting if he were to win his first ever Emmy" for his guest spot on Unbreakable Kimmy Schmidt.
• Bustle also notes that "a ton of Mad Men stars are basically comedians now, with the amount of comedies they've been starring in since the acclaimed drama went off the air."
• Variety takes note of an elite group of Emmy actors, including Jon Hamm, who have "scored double nominations in the guest star and series regular categories."
• TV.com, exploring the idea of dream TV husbands and wives, selects Roger because "we could just be horrible people together and blow Marigold's inheritance. He's just a big, dumb rich kid who spends most of the series in a mid-life crisis. Roger, baby, I love you. Now buy me things."
• Talking to the U.K.'s Western Morning News, January Jones explains, "I have a huge attachment to Betty. I've played her longer than any other character in my life, but as an actor, you try to do all sorts of different things."
• According to Blu-ray.com, Mad Men: The Final Season, Part 2 and Mad Men: The Complete Collection will be available on Blu-ray on Oct. 13.
• Moviepilot lists the top five Mad Men characters that "had me hooked every time they were onscreen."
• IFC features a clip from its Documentary Now! comedy series that stars John Slattery.
To stay up-to-date on all the latest news about Mad Men, sign up for the AMC Weekly.
Read More