Press
Mad Men Snags 11 Emmy Nominations; Christina Hendricks on Joan's Ending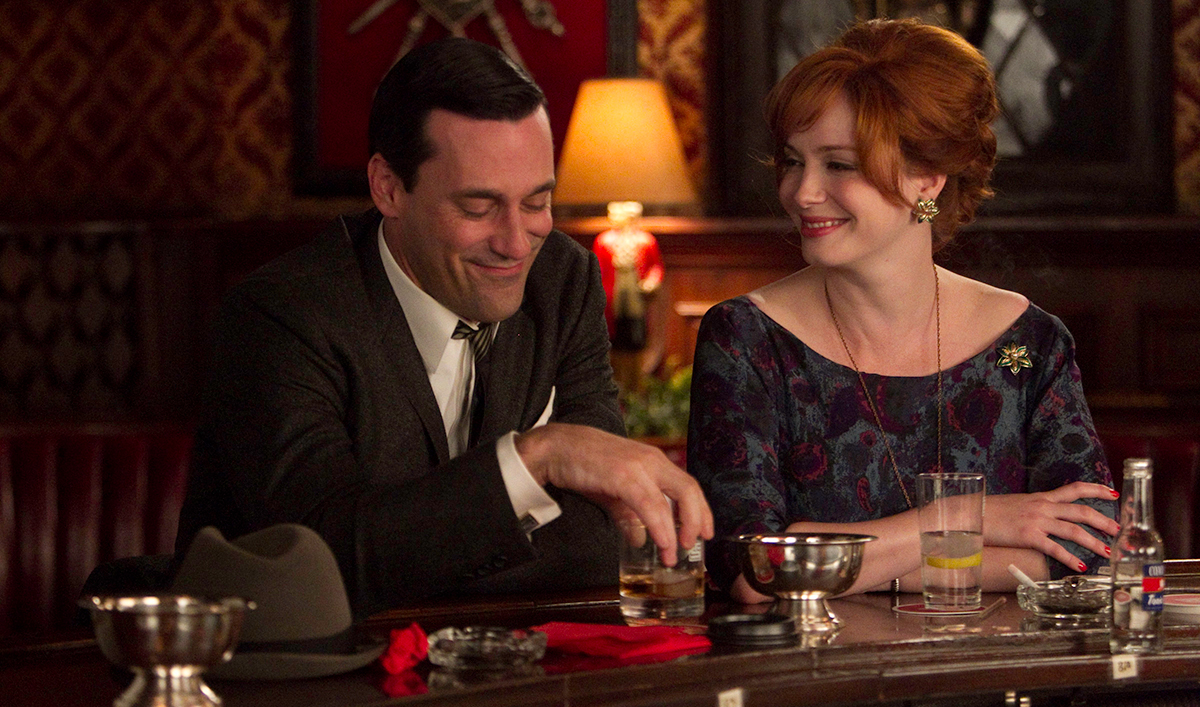 This week, the internet is abuzz with talk of Mad Men's 11 Emmy nominations, with cries for Jon Hamm to take home the Outstanding Lead Actor award. Plus, Christina Hendricks talks about her Emmy nomination. Read on for more:
• New York Daily News asks, "Will somebody just give Jon Hamm an Emmy already?" While The Huffington Post says it, "would be downright cruel if Jon Hamm did not leave the auditorium this year without an Emmy in his deserving hand."
• In an interview with The Wall Street Journal Christina Hendricks mentions that she slept through the Emmy announcement, explaining, "I was jet-lagged this morning, so I missed the phone call. I woke up to a lot of nice messages."
• CTV News interviews Mad Men writer Semi Chellas on her latest Emmy nod, who says that both she and creator Matthew Weiner were, "feeling so much nostalgia about working on the show."
• For more Mad Men Emmy news, check out, Rolling Stone, The Guardian, Deadline, and IGN.
• Variety reports that Jon Hamm will star opposite to Rosamund Pike in director Tony Gilroy's political action thriller High Wire Act.
• Yahoo Movies talks with Kiernan Shipka about her new Indie Drama, One & Two, sharing, "the 15-year-old actress's first role since Men signed off."
• In a feature on Mad Men's final episode, The Huffington Post hails Matthew Weiner a genius, stating, "Mad Men did a terrific job of portraying the advertising business as a microcosm of American society."
• The Globe and Mail argues that Mad Men is the best drama about the sixties, saying, "It is a testament to the fastidious quality of Mad Men that it made the 1960s formidably interesting."
• Bustle highlights a Peggy Olson and Drake mashup, claiming, "This might be the best thing that the Internet has ever produced."
To stay up-to-date on all the latest news about Mad Men, sign up for the weekly Mad Men Insiders Club.
Read More