Press
Jon Hamm Visits Daily Show; Vincent Kartheiser Cast in Miniseries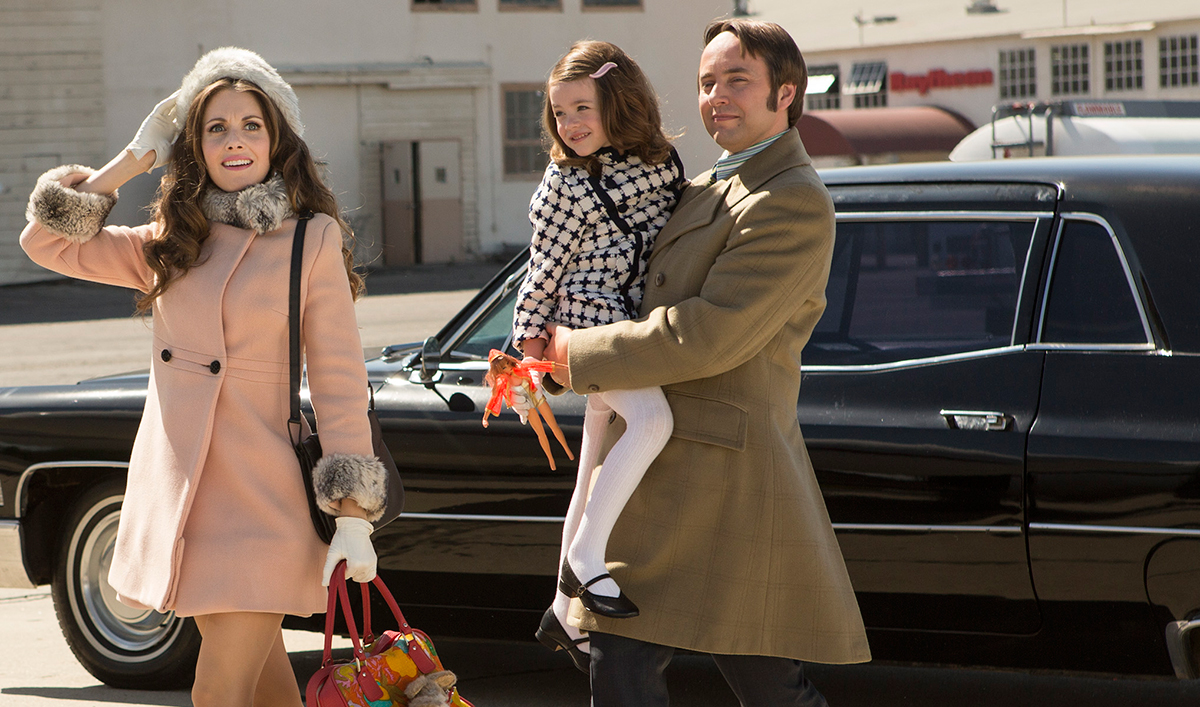 This week, Jon Hamm visits The Daily Show, while Vincent Kartheiser is cast as a lead in a National Geographic Channel miniseries. Plus, E! Online revisits Hamm's most memorable roles. Read on for more:
• Jon Hamm pulls double duty on The Daily Show, discussing Minions and paying tribute to Jon Stewart introducing a supercut of the host bursting into song — and The Wall Street Journal has an account.
• TheWrap reports that Vincent Kartheiser has been cast as one of the leads in Saints & Strangers, a National Geographic Channel miniseries.
• Ahead of Jon Hamm's turn on Minions (opening July 10), E! Online takes "a look back at all his most memorable roles on TV and in film."
• The Associated Press interviews Jon Hamm about Minions, and he says, "I am very much enjoying unemployment. We finished shooting Mad Men almost a year ago today, and so it's been a fun year."
• E! Online has a clip of Alison Brie's rendition of Salt-N-Pepa's Shoop for Spike TV's Lip Sync Battle and notes that she "crushes her rendition of the 1993 hit with impeccable lip-syncing skills and even more impressive dance moves."
• Joel Murray tells CSN Chicago about being on Mad Men: "When I first got the gig, I said I want to be on this thing until I have a Mike Brady perm. This is so good."
• Inquisitr looks back at Mad Men's music, remarking that Matthew Weiner "made sure to embed scenes with several megahits of yesteryears, albeit forgotten numbers now — sometimes for lesser than a minute — to add to the feel of staginess that Mad Men radiates with such vigor."
• A New York Observer writer explains how Mad Men, "surprisingly enough, taught me how to read."
• At TVLine, catch some glimpses of Jon Hamm and John Slattery in the trailer for Wet Hot American Summer: First Day of Camp, which will be available on Netflix on July 31.
• Variety reports that Queen of the Earth, a movie starring Elisabeth Moss, will be released on Aug. 26 in New York, followed by a national rollout.
• Watch Vincent Kartheiser at Indiewire in a clip from Red Knot, a movie that hit iTunes and video-on-demand on July 7.
• According to The Hollywood Reporter, Andre and Maria Jacquemetton will write and executive produce Fox's Fatal Attraction remake.
• Cinema Metro looks back at Quick, Before It Melts! (1964), noting that "the real star is Robert Morse."
Watch full episodes of Mad Men on amc.com.
Read More