Press
Jon Hamm Compares Don, Minions; Alison Brie Wins Lip Sync Battle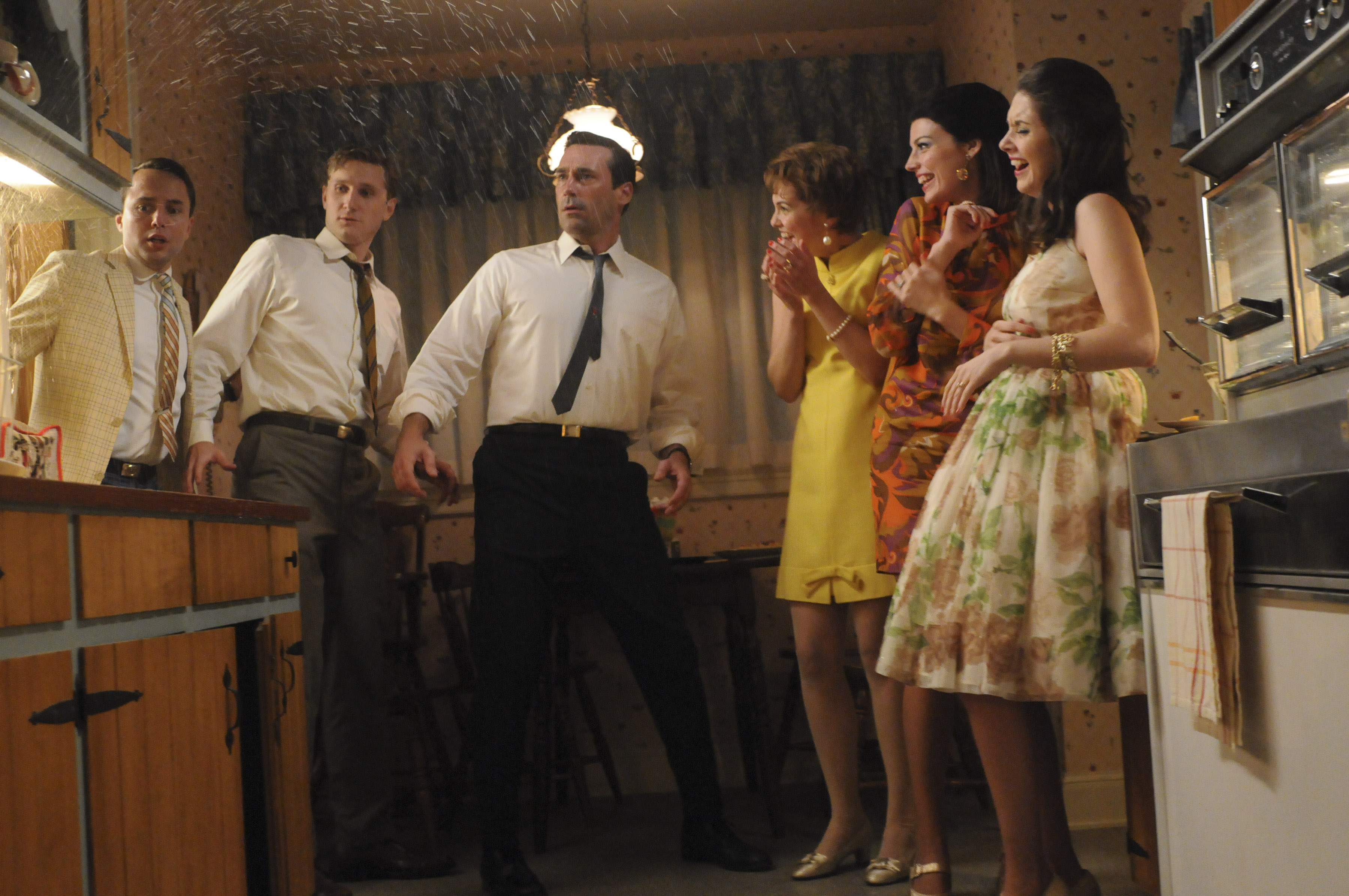 This week, Jon Hamm compares Don and the Minions in his new movie, while Alison Brie defeats Will Arnett on Lip Sync Battle. Plus, Hamm books a guest-star role on Disney SC's Wander Over Yonder. Read on for more:
• Jon Hamm, talking to the Los Angeles Daily News, compares his Minions and Mad Men characters: "I don't think he's very similar to Don. Herb has his own style. If there is an analogy to be made, he's a little closer to Austin Powers in a sartorial sense."
• Vulture reports that Alison Brie crushed Will Arnett "in her tiny fist" in Spike TV's Lip Sync Battle.
• Entertainment Tonight reports that Jon Hamm will guest-star on Season 2 of Disney XD's Wander Over Yonder.
• Vulture, exploring bottle episodes, cites Season 4's "The Suitcase" as an example of episodes that "often take a break from plot and focus on character relationships."
• A.V. Club is convinced that Kiernan Shipka and Emma Watson "might as well be real-life twins" and thus should be cast as sisters in Double Act!
• Vulture talks TV time-jumping, citing Season 2 skipping from November 1960 to February 1962 and noting that Mad Men "eventually became a sui generis time-jumping show."
• TV.com's staff members debate their favorite TV characters, with two of them choosing Peggy.
• Indiewire writes, "Mad Men is a show about the odd relationship that human beings have with the past—our desire to escape coupled with our desire to hang on. On Mad Men nostalgia is dangerous, deceptive, illusory."
• TODAY highlights several TV-themed tours, including New York City's "The Mad Men Experience."
• According to TheWrap, Rectify has cast Melinda Page Hamilton as a therapist in Season 3.
Watch full episodes of Mad Men on amc.com.
Read More