Interviews
Q&A – Christina Hendricks (Joan Harris)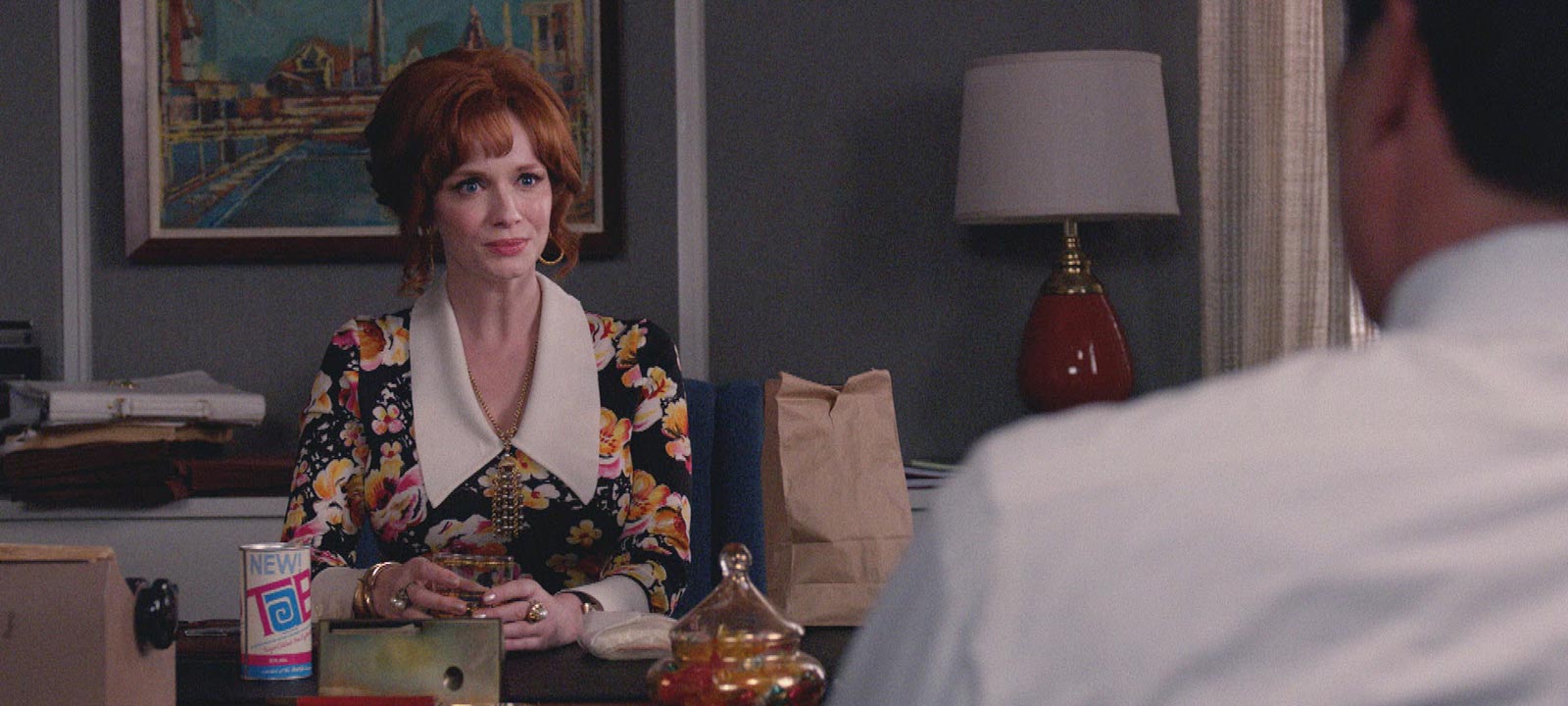 Christina Hendricks, who plays Joan Harris on AMC's Mad Men, talks about the evolution of her character, changing her signature hair color and what she got to keep from set.
Q: You dyed your hair blonde recently! Is it strange to be without your signature red hair?
A: It is strange, but it's oddly refreshing. It was a long time coming. My hair was this color for 20 years and it was just a way for me to switch gears and [get] into a new time in my life.
Q: Was it a way for you to say goodbye to Joan? What's the hardest part of letting her go?
A: In a way, yeah. It started out with just being that after almost nine years, I didn't have to have the exact same hair – I had some freedom – it started out as that, but it did become a bit more emotional and a way to separate myself. Even though my hair had been that red for years and years before I was even Joan, they certainly started to be associated with each other. So, it was a way for me to step away a little bit. It's been hard.
Q: Peggy criticizes Joan for the way she dresses in Episode 708. It has a certain echo to when Joan criticized her for dressing like a little girl — how does it compare?
A: I think there are major differences in that. When Joan said that, it was the equivalent of "Stop wearing the clothes you wore in high school. You now work in a business. Look like a professional and be treated like a professional." The big difference to me is that Joan does dress like a professional. She's not wearing miniskirts or anything inappropriate. She wears very expensive, tailored clothes. If Peggy and Joan were to buy the exact same dress and have it fitted to their figures, Peggy would be considered professional and Peggy is looking at Joan and saying she's not. Peggy is criticizing the way Joan is built, and that to me is fundamentally different and unfair. Joan can't change the way she was born. She carries herself with all of the talent and knowledge that she has, but because of the way she is built, she's getting harassed.
Q: Joan meets a potential suitor, Richard, in Episode 710. Were you hoping she would find love again?
A: Of course! Last season, with Bob Benson, she had this very grand declaration which I really think represents who Joan is. She's got to fight for what she deserves and she believes she's going to find it. She's very resolute in that.
Q: Joan has gone from secretary to a partner at the agency, but what do you think best symbolizes her transformation as a person? Is there any scene that really defines who she is now?
A: There have been a series of events that have led her to where she is, but I think a ways back, just the sheer fact that she divorces her husband is a very defining moment. She decides all of the things that she thought she wanted are not coming true. She's also made a decision to be a working mother, a single mother and a woman who is proud of what she does.
Q: How did you feel shooting the scene where Joan asserts her independence and rights to equal employment? Did it make you think about the Joan we met in Season 1 and in what ways she's changed — and hasn't?
A: It's a very different Joan that's standing up for herself. The Joan in Season 1 and 2 had work taken straight out of her hands. She didn't believe she could go beyond her job description and that's changed significantly due to her hard work and watching people around her, like Peggy, succeed. I think Peggy is a big inspiration for her.
Q: We also saw Joan really stand up for herself, and her child, in front of Richard during Episode 710. What are the experiences that have shaped her strength over the course of the series?
Losing her husband, helping to move agencies and being incredibly important in that move, being made partner…all these different things. She learns very well and internalizes this information and realizes her worth.
Q: Was there anything particular in your own story line you were looking to know the resolution of?
A: Well of course I wanted to know what everyone wants know which is what will happen with Joan and Roger. There's all the work place drama, family drama and all the important things we've told the story of, but people also want to know about love.
Q: Last year, you told us you wanted to keep a couple of things from Joan's apartment when the series wrapped – a mosaic tile landscape and a cocktail serving tray. Did you get to keep them after all?
A: They sold them to me! They handed me the bill! [Laughs] I paid for them, but I got them.
Read an interview with Aaron Staton, who plays Ken Cosgrove.
Read More