Press
Matthew Weiner Explains Finale; January Jones, Elisabeth Moss Discuss Ending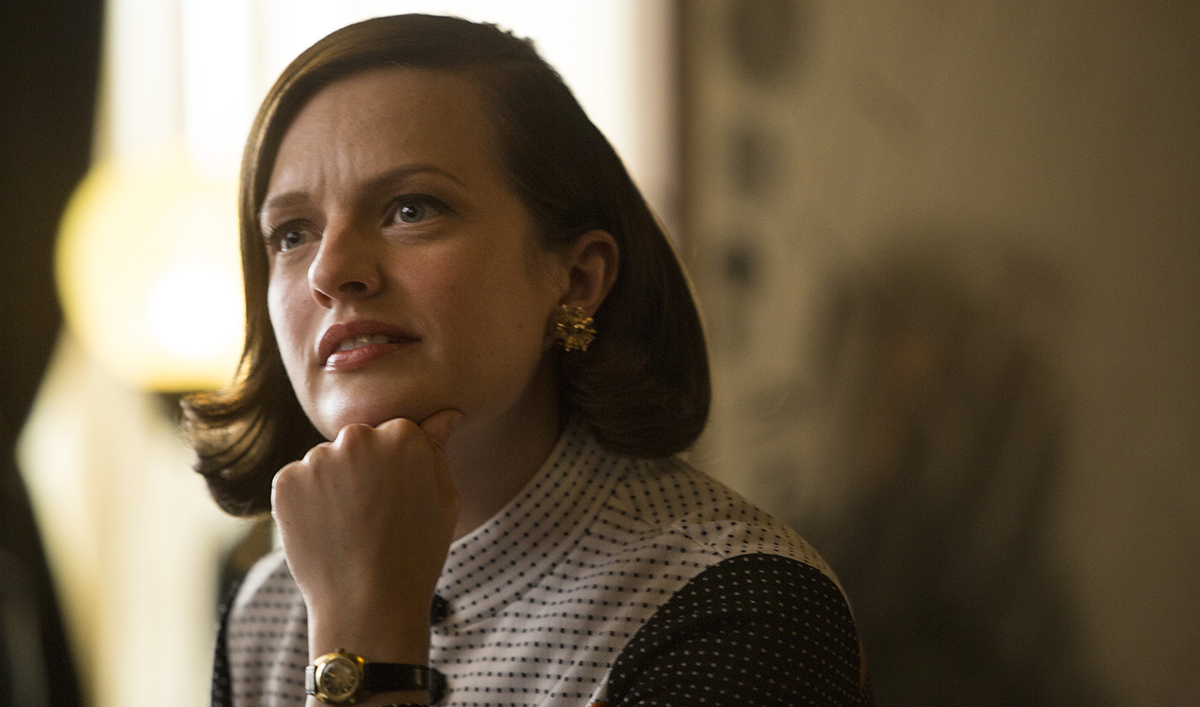 This week, Matthew Weiner explains the series finale, while January Jones and Elisabeth Moss discuss Betty's and Peggy's endings with Deadline. Plus, The Hollywood Reporter focuses on Mad Men's series-high ratings. Read on for more:
• Matthew Weiner, holding forth on Mad Men and the series finale at the New York Public Library, says he put Don on the road because "I wanted to see Don on his own. I wanted to do an episode of The Fugitive where Don comes into town and he could be anyone," according to Variety.
• TV Guide reports on Matthew Weiner, post-finale, saying, "I'm so pleased that people enjoyed it and seemed to enjoy it exactly as it was intended. You can't get a 100-percent approval rating, or you've done something dumb."
• Also at the NY Public Library, according to The New York Times, Matthew Weiner enthuses about the 1971 Coke ad, "I think it's the best ad ever made. That ad is so much of its time, so beautiful — I don't think it's as villainous as the snark of today thinks it is."
• Matthew Weiner discusses Betty's fate at the NY Public Library, revealing, "Her mother had just died in the pilot, and I felt this woman wasn't going to live long. We loved the idea of her realizing her purpose in life right when she ran out of time," Vulture reports.
• Entertainment Weekly, The Hollywood Reporter, The Huffington Post and Yahoo TV all list the key takeaways from Matthew Weiner's NY Public Library discussion.
• Reuters also attended the event, noting that Matthew Weiner said the "whole last season was the idea that the revolution failed and it is time to deal with what you can control, which is yourself, this turning inward."
• Adweek has more of Matthew Weiner's thoughts on the 1971 Coca-Cola ad that ended the series.
• January Jones talks Betty with Deadline, saying that "when she has a phone call with Don, that's actually the strongest you've ever seen her, and the letter to Sally, her excitement for the adventures Sally will have that she didn't get to have – I loved every moment of it."
• Deadline interviews Elisabeth Moss, who says of Peggy's ending, "I felt like it was the best surprise to go the opposite direction and actually end up giving her personal happiness, which is the last thing that you expected."
• Elisabeth Moss tells CBS News she's flattered to be considered Mad Men's star, saying, "I'm happy to be the female lead, but I don't consider myself the lead of that show."
• According to The Hollywood Reporter, the series finale notched 4.6 million viewers — a series high — after taking three days of time-shifted viewing into account.
• Vulture declares that Mad Men was "more perceptive about the realities of human behavior than almost any show in TV history."
• The Orange County Register considers Mad Men the best drama of the season and Jon Hamm the best drama actor and predicts both will garner Emmy wins this year. It also deems Elisabeth Moss one of the best drama actresses and, on the supporting front, compliments Kiernan Shipka who "grew up into a spectacular performer right before our eyes."
• Bustle gets Judy Blume's take on Don's ending, that the "Cheshire cat face on him with the Coke ad really surprised me. It really was, I thought, just brilliant. Really creative and interesting."
• According to The Wall Street Journal, the Mad Men exhibit at the Museum of the Moving Image will now be on view until Sept. 6.
• Paste recaps Jason Reitman's live reading of "The Wheel," noting that "the amount of comedic actors involved in the reading…helped illuminate the fact that Mad Men, besides being brilliantly written and brilliantly acted, is also a very, very funny show."
• The Boston Globe delineates what made Mad Men, which "ended so satisfyingly and artfully," so great.
• GQ declares that Mad Men has always been about "not stories of the extraordinary, but of the everyday."
• Vulture points out that several members of the Mad Men crew (plus Matthew Weiner's wife) made cameos in the final episodes.
• Christina Hendricks joins Elmo on Sesame Street to explain technology, Time reports.
• Elle interviews Stephanie Drake, who predicts that Meredith "continues her work as a secretary because I think she really enjoys it. I don't know if she'll ever find a boss like Don Draper again, but she tries."
• The Boston Globe is impressed with Don in one way: "The man knows how to pack."
• On the occasion of Robert Morse's birthday (May 18), Broadway World looks at his career and concludes, "With a talent this big and skills so versatile, even at 84 Robert Morse could very well surprise us all with what's next – especially given all the glories that have come before."
• The Hollywood Reporter notes that the Esalen Institute's "website and social media platforms have experienced record-breaking spikes" since the series finale.
• WhatCulture has some predictions "for what happened to the characters when the show ended," including Pete and Trudy getting a happy ending.
• Business Insider spotlights the "Mad Men Integrated" Tumblr that takes place in the digital age and features "GIFs galore of our favorite Mad Men characters, mostly looking befuddled at these newfangled terms and techniques."
• TVGrapevine checks out an AMC video where Matthew Weiner, talking about the finale, concludes, "We leave everybody slightly improved."
• Learning that Pope Francis hasn't watched TV for 25 years, Bustle notes that he missed "hundreds of iconic Mad Men moments," including Betty shooting pigeons in Season 1.
• Indiewire writes, "I'm not white, or attractive, or exorbitantly rich, but I *get* Don Draper."
• Screen Daily reports that Elisabeth Moss and David Tennant will star in Metanoia, a biopic of the Scottish psychiatrist R.D.Laing.
• "Going through Don Draper withdrawal? What will we do this Sunday at 10 p.m.?" As a remedy, the Pittsburgh Post-Gazette recommends several movies starring Jon Hamm.
• Similarly, Salon is looking forward to eight "exciting" projects featuring members of the cast, including Jon Hamm, John Slattery and Rich Sommer in Wet Hot American Summer to Alison Brie in Sleeping With Other People.
• Meanwhile, Minnesota Public Radio provides a list of books with "familiar echoes of the show."
• Elle highlights a Mad Men-inspired footwear from Australia's Shoes of Prey and Janie Bryant, who says the collection is "about feeling sexy and strong at the same time."
• Indiewire reports that next month's Los Angeles Film Festival will host a special Members only screening of Fan Girl, starring Kiernan Shipka.
• Channel Guide Magazine explains that Elisabeth Moss' Top of the Lake character is like Peggy "in that she asserts herself, is highly intelligent and has a complicated personal life. But here she shoots guns, confronts murderers and is unwavering when confronting her counterparts on the police force."
To stay up-to-date with all the latest Mad Men news, sign up for the Mad Men Social Club.
Read More