Video
John Slattery on Five of His Favorite Mad Men Scenes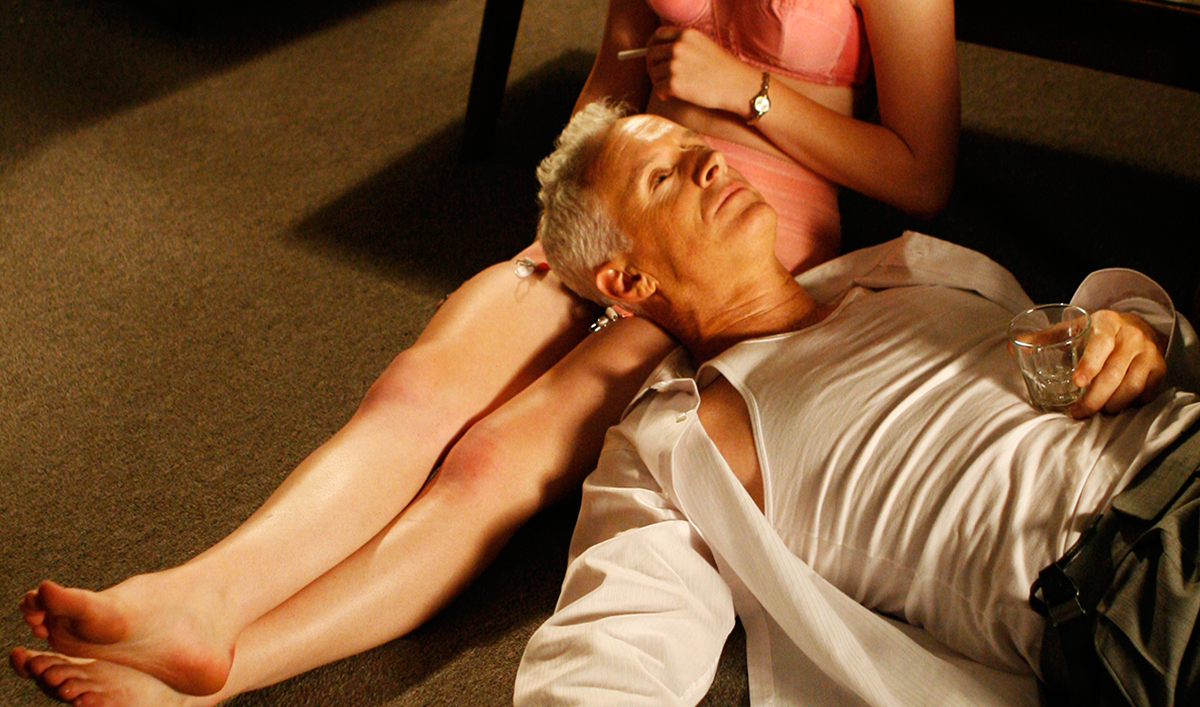 The silver haired and silver tongued prince of Sterling Cooper, Roger isn't afraid of embracing the times. AMC asked actor John Slattery to share his insights on some of his favorite scenes from the series, both as an actor and a director. Find out what makes these scenes special for Slattery.
1. Betty and Glenn's Car-side Talk – Season 1, Episode 13, "The Wheel"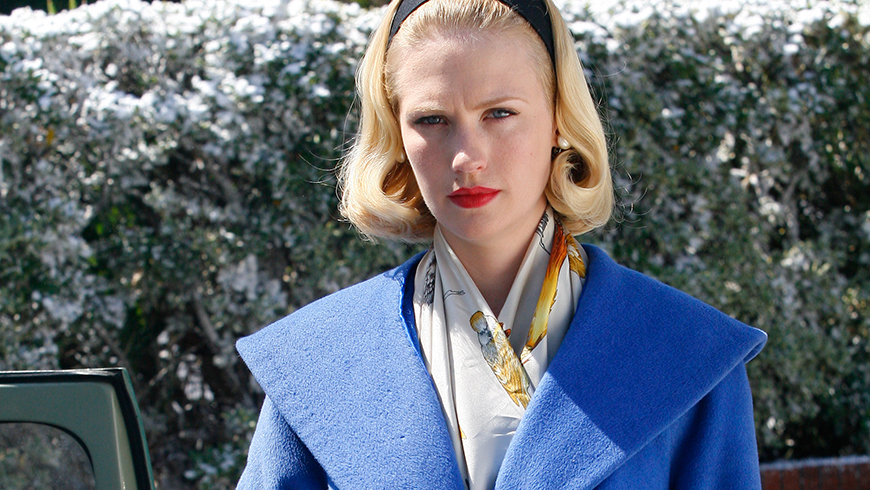 "The last scene of the first season when the kid [Glen Bishop] says the line, 'I don't really know how long 20 minutes is.' His mother was in the supermarket and he didn't want her to come out and catch him talking to January's character, Betty. The colors in that scene and the way it was shot was amazing."

2. Roger and Joan Wait for a Cab – Season 1, Episode 6, "Babylon"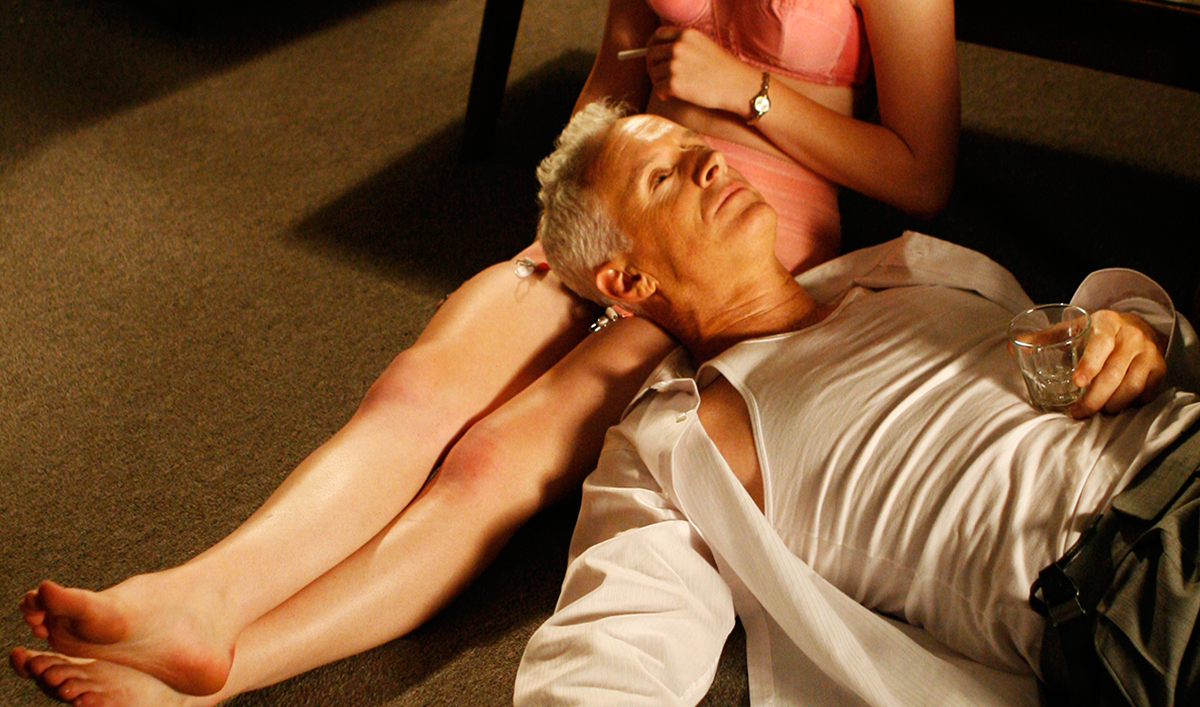 "The last shot of 'Babylon,' an episode where Christina [Hendricks] and I are standing on opposite sides of the Biltmore Hotel hailing a cab, that was a great shot that [Cinematographer] Phil Abraham put together."
3. Pete's Elevator Ride After the Fight – Season 5, Episode 5, "Signal 30"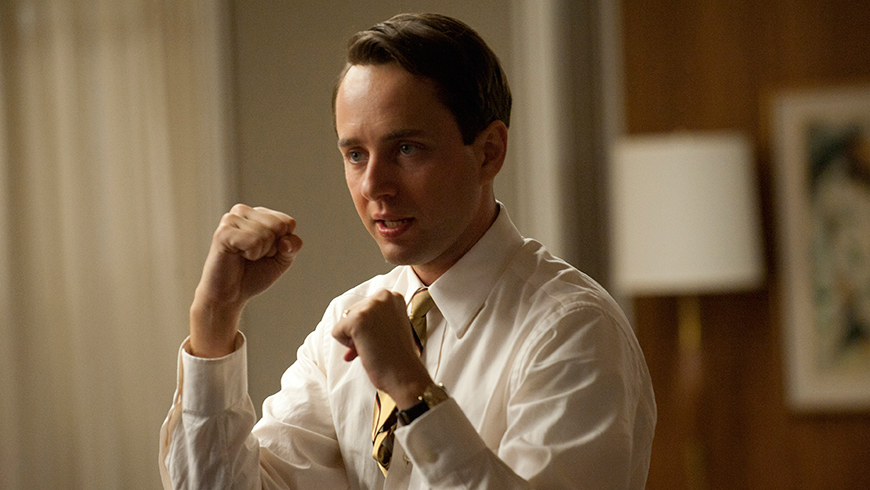 "Vincent Kartheiser (Pete Campbell), in an episode that I directed, tells Don, 'I have nothing.' And Vinny, I remember it was supposed to be emotional, and he said, 'just leave the camera rolling,' because the act of saying the line gets me going. He was smart enough to know that, and I turned the camera on and let him do his thing and it's great."
4. Roger Advises Lane  – Season 5, Episode 5, "Signal 30"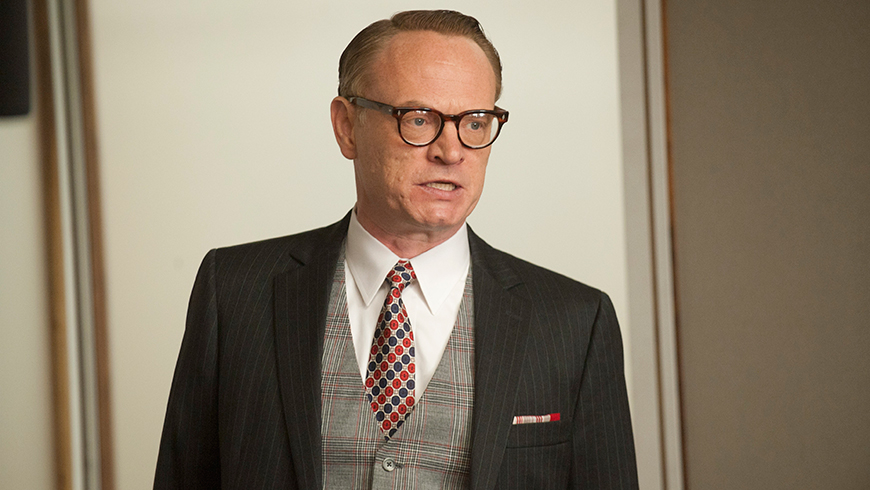 "I would have to say the little scene with Jared Harris (Lane Price), in an episode that I was directing that I'm really proud of, where I instruct him on how to get this business deal done at dinner. I tell him you order a drink and drink half of yours and then pour water in your drink and then you get him another drink and then you get the guy drunk and then ask him something about his life. It's just a really simple little scene that went really well that I was proud of, and working with Jared Harris was just the greatest and I was such a fan of his before."
5) "Advertising is Like a Marriage" – Season 1, Episode 10, "Long Weekend"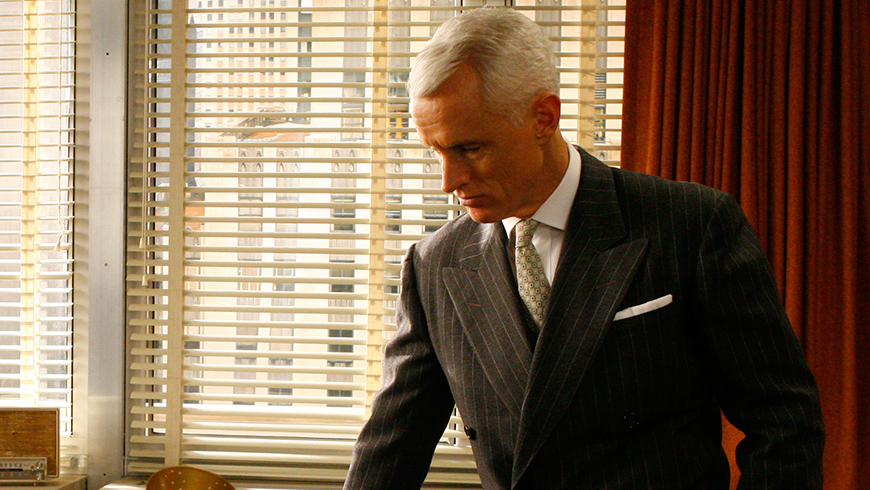 "There's a moment where Roger was getting a haircut in my office and Draper comes in and we're sitting there and shooting the shit, and I go, 'Chicago, please. It's a cigarette ash. Oh sorry, maybe you're from there.' And that scene is rife with lines because I say that and then I say, 'My father said that advertising is like a marriage. You get into it for the wrong reasons and eventually they punch you in the face.'"
Click here to read more of the cast's favorite scenes.
Read More