Games, Polls & Quizzes
7 Ways to Get Ready for Sunday's Night's Series Finale of Mad Men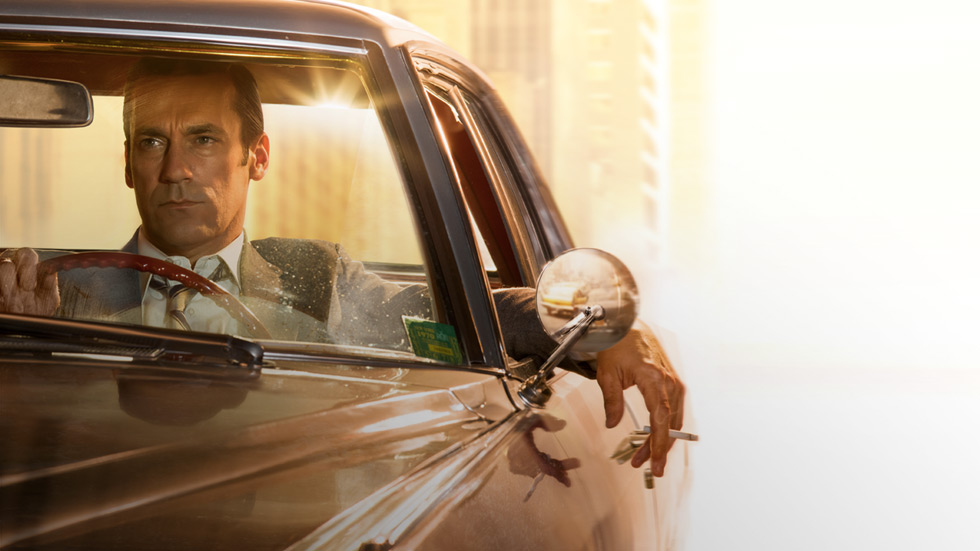 Maddicts, it's time: the show comes to an end this Sunday. Through seven seasons, you've witnessed the triumph, the heartbreak, the bad decisions, and the great fashion — and now it's time to say goodbye. We know it won't be easy to let go, so we have seven ways to prepare you for the End of an Era:
1. Immerse yourself in Mad Men with a full-series marathon on AMC, which runs straight through to the series finale on Sunday night.
2. Relive fond memories with the favorite scenes of Jon Hamm, January Jones, Elisabeth Moss and other cast members from all seven seasons. Stunts, pitches, nudity, and touching moments — it's all in a day's work on Mad Men.
3. Go behind the scenes with the Complete Fan Companion, which includes details on sets, props, fashion, and more, all illustrated with lush photography from the show.
4. Take your time saying goodbye by reliving the Final Episodes, available for streaming on amc.com.
5. Watch fond farewells from other fans, including Sarah Silverman, David O. Russell and Norman Lear, who love the show, too. Watch the Mad Men Tributes to find out why.
6. Pit your knowledge of the show against other fans' expertise with Ultimate Fan Games.
7. Relive the first episode of the series in a whole new way: Mad Men: The Fan Cut brings together the very best of hundreds of fan and filmmaker submissions to recreate the pilot scene-by-scene.
The series finale airs Sunday at 10/9c.
Read More