Press
Matthew Weiner Reminisces With New Yorker; Kiernan Shipka Talks Finale With Glamour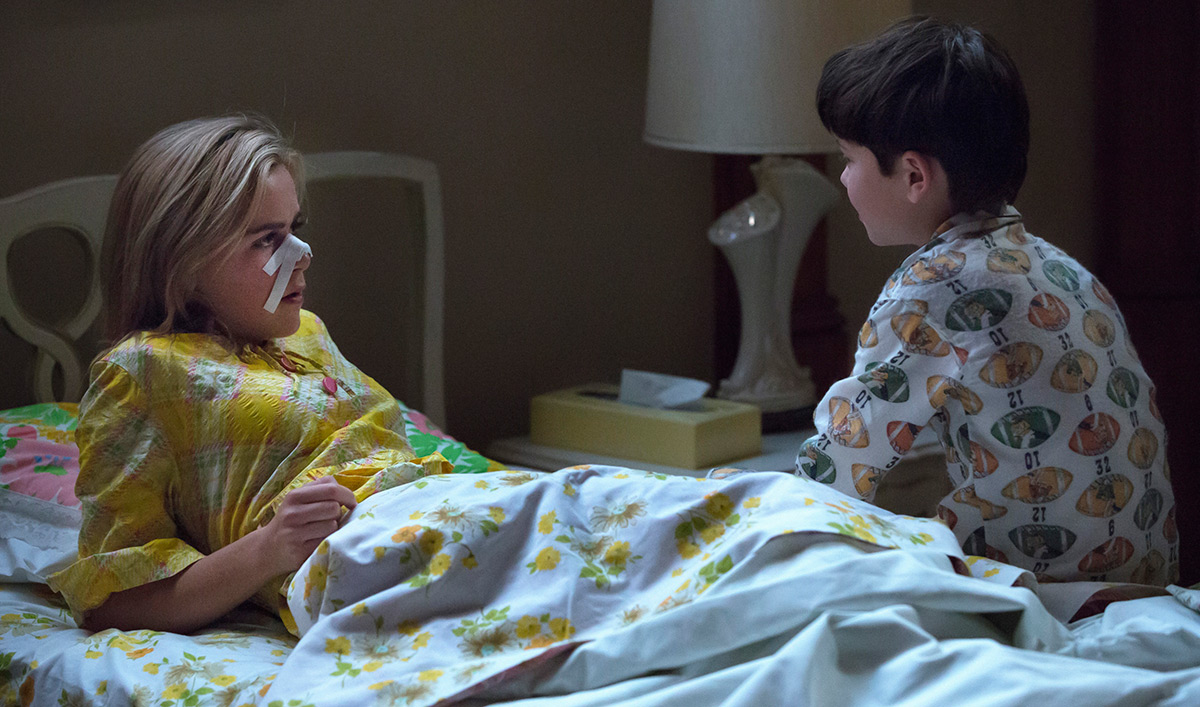 This week, Matthew Weiner reminisces with The New Yorker, while Kiernan Shipka discusses the series finale with Glamour. Plus, there's lots of buzz surrounding the Mad Men exhibit at New York's Museum of the Moving Image. Read on for more:
• Matthew Weiner reminisces at New York's P.J. Clarke's with The New Yorker and says Mad Men was about "human privacy and loneliness and distance, and trying to overcome that with love?"
• Kiernan Shipka, interviewed by Glamour about the series finale, says, "Well, it's definitely [a] great [finale], but obviously I can't say anything about it. For me, it's emotional because it's the end of the show. All good things come to an end, but on a personal note, it's so sad [that it's over]."
• The Los Angeles Times is enthralled by several elements of the Mad Men exhibit at New York's Museum of the Moving Image and declares that "the most tantalizing items in the show may also be the least eye-catching." Racked calls it "simply a fascinating exhibit." USA Today shares what it learned at the exhibit, while the exhibition triggered 10 memories for The Wall Street Journal.

• Elisabeth Moss graces the cover of the New York Post's Alexa Magazine, talking about the magic and secrecy of Mad Men and coming to terms with moving on from the show to many new and diverse projects.
• Interviewed by W about playing The Heidi Chronicles' title character on Broadway, Elisabeth Moss shares that "the thing that definitely helps with moving on from Mad Men is that Heidi is a character that has a lot of similarities to the story Peggy is telling."
• On Live with Kelly and Michael, Elisabeth Moss talks about her new Broadway play, The Heidi Chronicles, and reveals, "I'm very happy with the ending, very pleased with how it went." [No link]
• Christina Hendricks speaks with Marie Claire about her new hair color, that it "represents how I'm feeling at different times in my life, and now that Mad Men is ending, I thought it would be refreshing to go back to blonde."
• BuzzFeed interviews Kiernan Shipka, who talks about her movie projects and Sally ("I don't really think there's anyone like her because she's original. We've seen her grow and change and evolve over time and really become a strong, independent person").
• amNewYork reports that a sculpture inspired by the show will be unveiled on Mar. 23 in front of the Time & Life Building, home of the fictional SC&P office.
• According to Ad Age, a Facebook app called "Mad Men Carousel" will insert your own pictures at random into Don's stirring Kodak pitch from the Season 1 finale, "The Wheel."
• January Jones tells E! Online she agrees with Matthew Weiner's secretive ways, that "it's really important to keep certain plot points secret. Otherwise why are they going to watch?"
• Salon has some ideas for what a post-Mad Men Jon Hamm should do next after "seven-and-a-half years as the dashing, damaged ad executive Don Draper on Mad Men have skyrocketed him from an unknown actor to one of the acting world's hottest commodities."
• E! Online introduces videos of the main cast discussing "the epic journeys of two of our favorite characters: Roger and Joan," while Us Weekly has the cast talking about Peggy's and Pete's journeys throughout the series.
• Entertainment Weekly's list of the best TV music moments includes the Beatles' "Tomorrow Never Knows" in Season 5, Episode 8, "Lady Lazarus": "What follows is one of the show's best montages, Don's reaction at the end perfectly sums up his feelings toward the altering culture."
• Fansided assesses the chances of various characters — from Sal and Freddy to Trudy and Glen — returning for the final episodes.
• Enamored of Fox's The Last Man on Earth, E! Online proclaims, "We Could Watch Will Forte Staring at January Jones All. Dang. Day."
• According to The Hollywood Reporter, Keeping Up with the Joneses, a movie starring Jon Hamm and Zach Galifianakis, will be released on April 1, 2016.
• Decider proclaims that Jon Hamm is "the surprise comedy MVP" of Unbreakable Kimmy Schimdt.
• To commemorate Mad Men's final episodes, Waterford Crystal is launching the second part of an official barware set "that would be at home on the liquor cabinet of Don, Roger or Joan, no matter the occasion," according to Ireland's Entertainment.ie.
• In another commemoration, Birchbox is offering a selection of male and female grooming products to bring back "the glamour of 1960s beauty," the New York Daily News reports.
To stay up-to-date with all the latest Mad Men news, sign up for the Mad Men Social Club.
Read More