Press
Jon Hamm Chats With Marie Claire; Ellie Kemper Discusses Hamm as Drama Teacher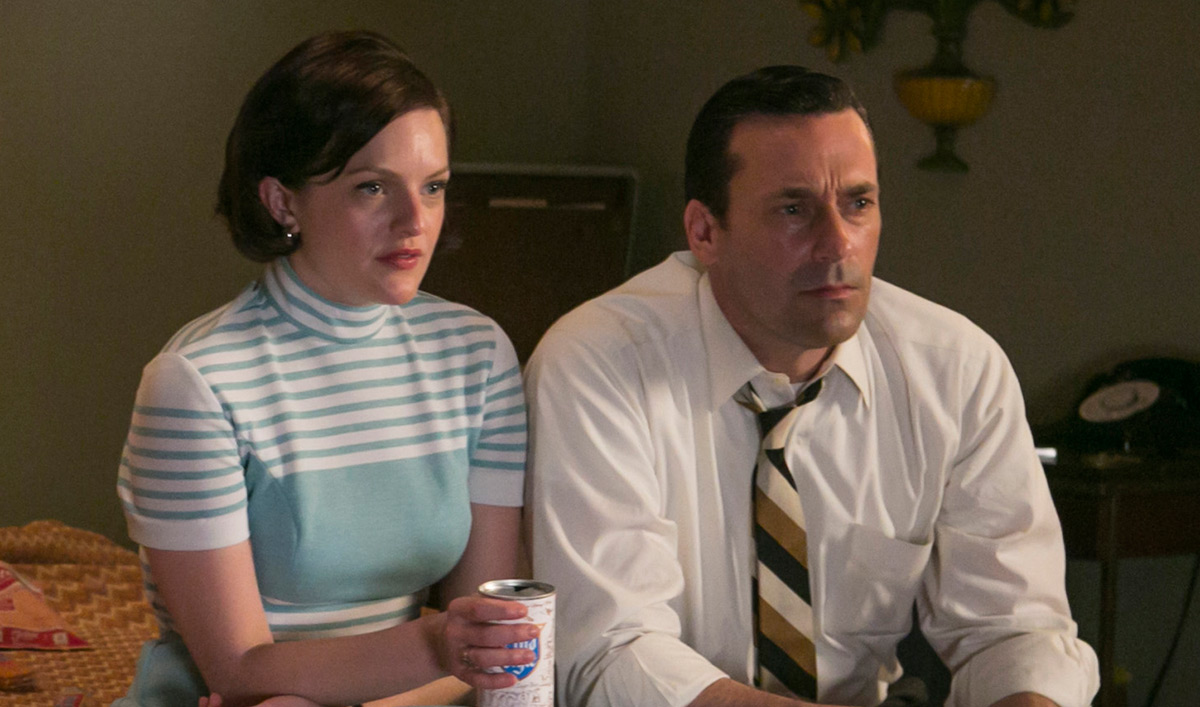 This week, Jon Hamm chats with Marie Claire about Don, among other topics, while Ellie Kemper talks to Seth Meyers about having Hamm as an eighth-grade drama teacher. Plus, Gold Derby discusses Mad Men's chances at this year's Emmys. Read on for more:
• Marie Claire interviews Jon Hamm, who talks about first starting out as an actor with friends Paul Rudd and Adam Scott, and how he doesn't understand why women like Don.
• Ellie Kemper, on Late Night with Seth Meyers, calls Jon Hamm, her eighth-grade drama teacher, "the prince of St. Louis."
• Gold Derby predicts a best drama series Emmy nomination for Mad Men, "which has also been nominated every year it's been on the air."

• Flavorwire re-examines posters for previous seasons "to determine how much these images really ended up revealing about episodes that followed them."
• Ahead of Mad Men's final episodes, the Winnipeg Free Press is "getting ready to say goodbye to a show that challenged the way we look at ourselves, the way we look at our history, and the way we look at nostalgia."
• The Huffington Post UK says of Don that "the reason for his enduring appeal and fascination is that he's a man cut from from distinctly 21st-century cloth."
To stay up-to-date with all the latest Mad Men news, sign up for the Mad Men Social Club.
Read More