Press
Jon Hamm Joins Wet Hot American Summer; Alison Brie Chats With NY Times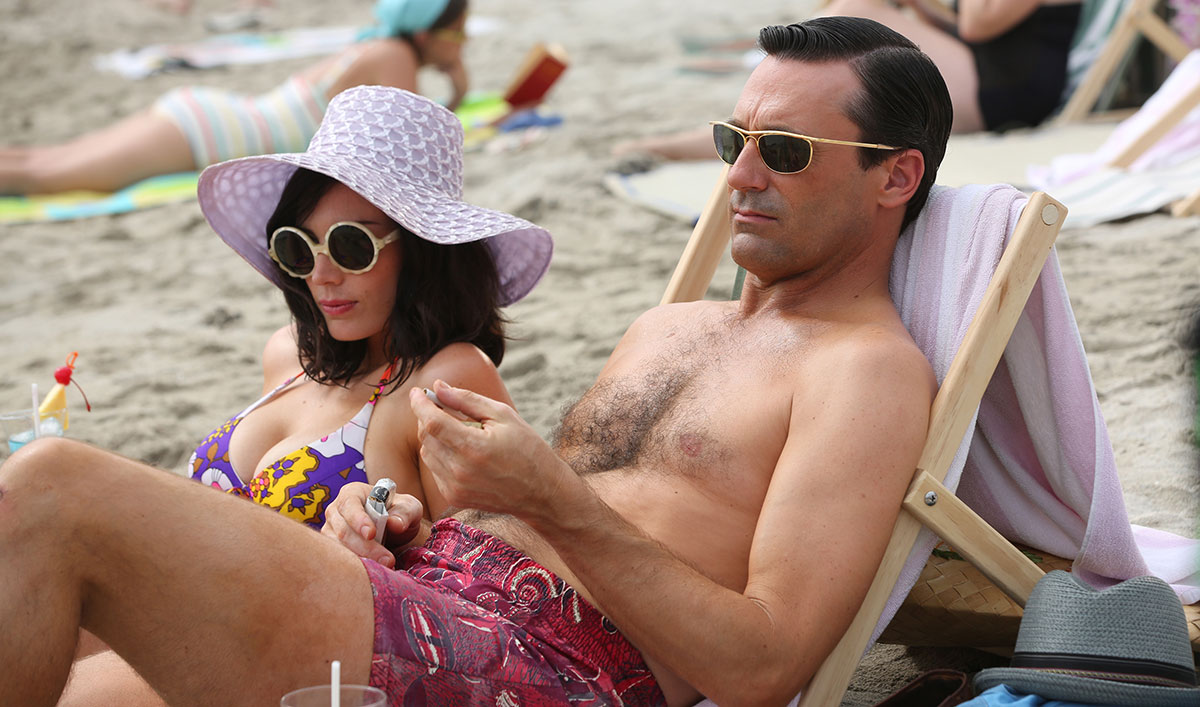 This week, Jon Hamm joins the Wet Hot American Summer cast, while Alison Brie chats with The New York Times about Trudy. Plus, Elisabeth Moss is interviewed by Playbill about her new Broadway role. Read on for more:
• Deadline reports that Jon Hamm has joined the cast of Wet Hot American Summer, a Netflix limited series.
• The New York Times interviews Alison Brie about Trudy, who "started out as just a supportive housewife, and then she sort of evolved into the Lady Macbeth of her and Pete's relationship."
• Elisabeth Moss talks to Playbill about starring in the revival of The Heidi Chronicles and what it means for women to have it all, how "there's a certain backlash in a way, and a pressure that women feel because we got it all and now we've got to do it."

• Kiernan Shipka tells Vulture she'd love to act in a comedy and that she thinks Sally is "a real rock star."
• ChicagoNow talks up the glories of Mad Men, "the sort of show that can make you envious of the characters, while at the same time feeling superior to them, sorry for them, and thankful that you don't have to work with any of them."
• Cosmopolitan showcases a video of Christina Hendricks promoting Clairol's Nice'n easy hair color products and talking about the first time she went red.
To stay up-to-date with all the latest Mad Men news, sign up for the Mad Men Social Club.
Read More