Press
Jon Hamm Appears on Emmy Cover; Rolling Stone Profiles Fan Cut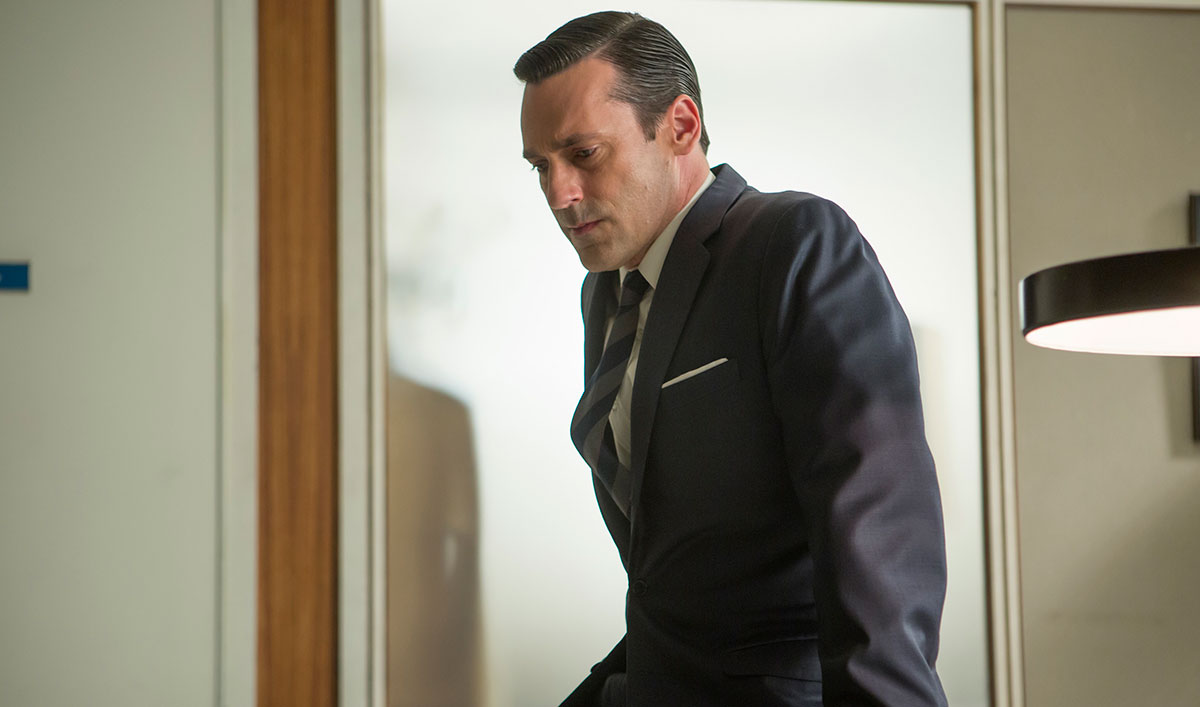 This week, Jon Hamm appears on the Emmy Magazine cover, while Rolling Stone highlights the Mad Men: Fan Cut contest, in which fans can recreate the pilot. Plus, Christina Hendricks tells InStyle what she took from the Mad Men set. Read on for more:
• Jon Hamm appears on the Emmy Magazine cover and says Mad Men's last night of filming was "emotional and completely surreal because it was something we'd been anticipating – the mood of finishing the show had been hanging over all of us for months as the final scripts were coming in – and then, here we were at the moment."
• Rolling Stone spotlights the "Mad Men: The Final Cut" contest, where fans can recreate individual scenes from the series pilot that will be compiled into an entirely fan-made episode.
• Elisabeth Moss talks to David Letterman about the time Jon Hamm coached her before she had to throw out the first pitch at a Chicago Cubs baseball game, saying, "Nobody saw us, which is weird because it's Don and Peggy playing baseball in Central Park and no one cared."

• Christina Hendricks tells InStyle that she took several items from the Mad Men set that were in Joan's apartment because it was "like my home away from home."
• Yahoo TV has an exclusive video of Jon Hamm discussing his Mad Men auditions and how it was "a long process of convincing people to take a chance on this person that no one had really heard of."
• The Hollywood Reporter features portraits from the Berlin International Film Festival, including Matthew Weiner who was a member of the jury, and Kiernan Shipka, who stars in a featured film.
• Styleite asks Christina Hendricks how she came up with Joan's signature walk and learns that she's a fan of Joan and Roger together ("as messed up of a relationship and dysfunctional as it is").
• Reel Life With Jane checks out new Season 7 photos of Don, who "looks very 1970s, doesn't he? And he appears to be at some reception or possibly a wedding…?"
• The Oregonian notes that Judy Collins has gained a new audience now that her songs, such as "Both Sides Now," have been heard in shows like Mad Men.
• News.com.au highlights its favorite films from the Sundance Film Festival, including Sleeping With Other People which stars Alison Brie.
To stay up-to-date with all the latest Mad Men news, sign up for the Mad Men Social Club.
Read More