Press
Bustle Rewatches Series Premiere; Syracuse.com Praises Mad Men Soundtrack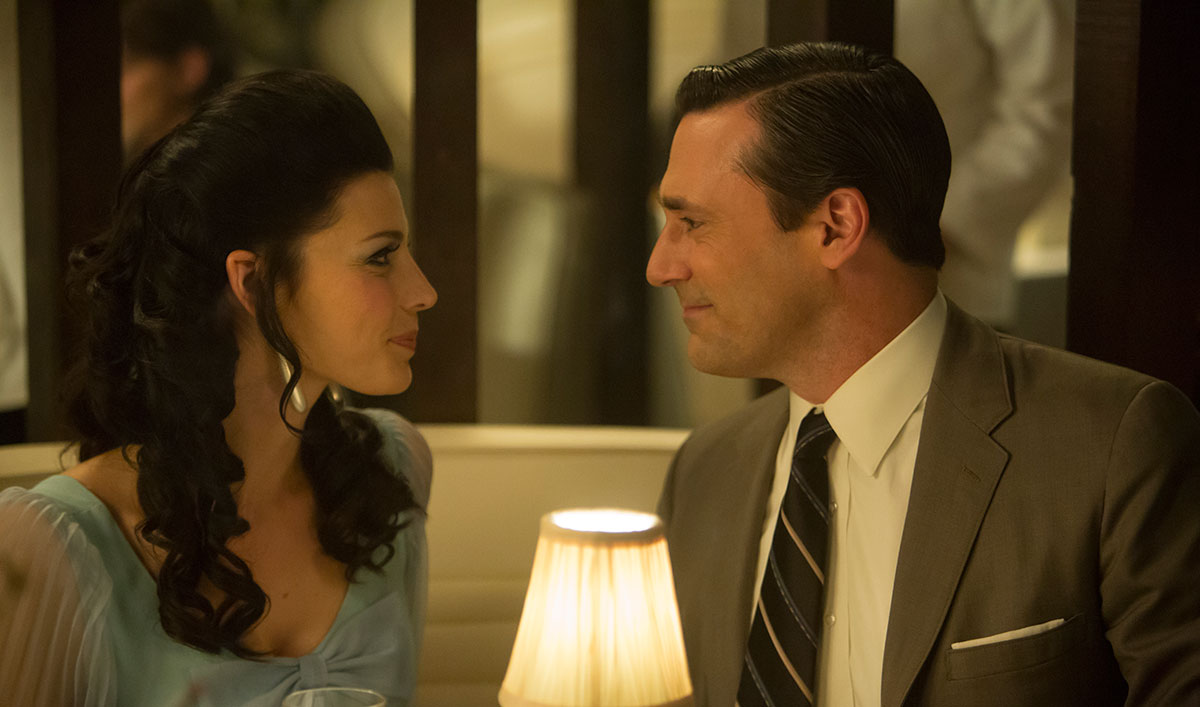 This week, Bustle rewatches the series premiere, while Syracuse.com ranks the Mad Men soundtrack as one of TV's best. Plus, Metro praises Mad Men for its overall quality. Read on for more:
• Bustle points out 13 moments from the series premiere "that you might want to look out for the second time around."
• Syracuse.com, ranking the best TV show soundtracks, places Mad Men at No. 7 because the show "pulls from a huge catalog and punctuates nearly every episode with something poignant as the credits roll."
• Metro, noting Mad Men's imminent exit, declares that the show has been lauded for its "visual ambiance, dialogue, character depth and accurate depictions of American society of the 1960s and 70s."

• SundanceTV offers a Mad Men personality test, asking "Would you be quick-witted like Peggy, debonair but troubled like Don, or just plain sexy like Joan"?
• Matthew Weiner credits Jon Hamm for recommending he cast Zach Galifianakis in Weiner's feature film directorial debut, Are You Here, the Belfast Telegraph reports.
• NBC New York, previewing the new productions this spring on Broadway, mentions Wendy Wasserstein's The Heidi Chronicles, which will star Elisabeth Moss and which will be "the first Broadway revival of any of the prolific playwright's works."
• Deadline reports that John Slattery has joined the cast of Netflix's Wet Hot American Summer.
• During the TCA press tour, Christina Hendricks compares her wardrobe for Comedy Central's Another Period with Mad Men, according to TheWrap.
• Indiewire says that Queen of the Earth, a movie starring Elisabeth Moss, will premiere at next month's Berlin International Film Festival.
• A movie featuring Joel Murray, called Bloodsucking Bastards, will open the Slamdance Film Festival later this month in Park City, according to Dread Central, which has a trailer.
• Patrick Fischler (Jimmy Barrett) will show up in a recurring role during Season 4 of ABC's Once Upon a Time, TVLine reports.
To stay up-to-date with all the latest Mad Men news, sign up for the Mad Men Social Club.
Read More