Press
Daniel Radcliffe on Dancing With Jon Hamm; Julia Ormond Calls Marie a "Flawed Floozy"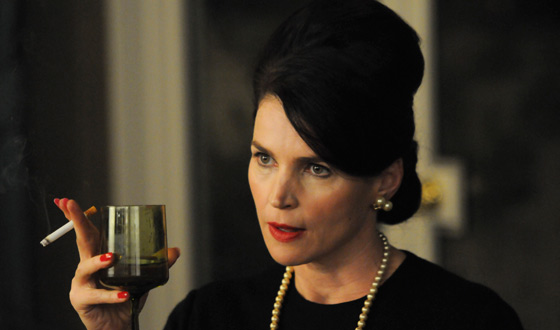 This week, Daniel Radcliffe is interviewed about dancing with Jon Hamm in A Young Doctor's Notebook, while Julia Ormond discusses playing Megan's mother, Marie. Plus, Screen Invasion chats about three Season 1 episodes. Read on for more:
• Daniel Radcliffe talks about working with Jon Hamm in Ovation's A Young Doctor's Notebook and Other Stories — and what it was like to dance with him.
• Talking to The Canadian Press, Julia Ormond recalls playing Megan's mother, Marie, saying Marie's "a very flawed floozy. I can see how Marie is sexy and elegant in other people's eyes, but I would see Marie as kind of hilarious. She played such a lie."
• Screen Invasion discusses Season 1 episodes "Red in the Face," "The Hobo Code" and "Shoot" and asks, "Don't you just love Pete Campbell, that petulant scamp? No but sort of also yes?"
• Bloody Disgusting reports that Annabelle, a movie featuring Eric Ladin, who plays Betty's brother William Hofstadt, will be released in theaters on Oct. 3.
To stay up-to-date with all the latest Mad Men news, sign up for the Mad Men Social Club.
Read More