Uncategorized
Q&A – Robert Morse (Bertram Cooper)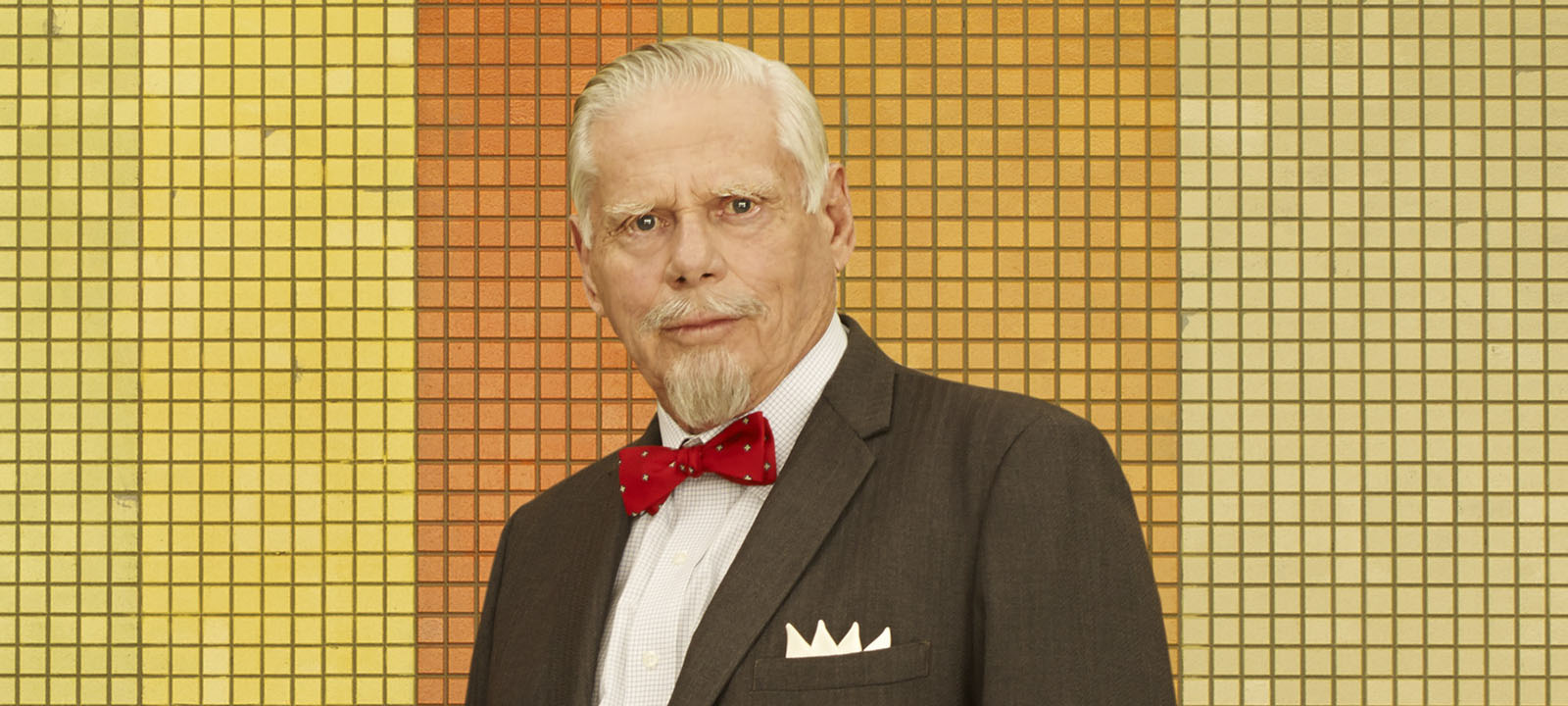 Robert Morse (Bertram Cooper on AMC's Mad Men) discusses his character's final dance number, as well as the first computer he ever saw.
Q: How did you find out that Bert Cooper would be dying in this episode?
A: Matthew Weiner came to me and said, "Bobby, I want to talk to you… You're going to pass away in this episode. I'm sorry." I said, "I perfectly understand." And he said, "By the way, I've always wanted to have you sing. That's what I remember you from, all your Broadway and theater days. When I hired you, always, in the back of my mind, I wanted you to sing a song, but there was never a place to do it." And then he came up with this idea. He said, "I am going to make you come back in the last shot in the picture and sing a song to Don." [Morse sings] "The moon belongs to everyone. The best things in life are free." They had this wonderful choreographer, Mary Ann Kellogg, whom I knew very well, and hired four or five beautiful dancers who would play secretaries… I dance with them and also sing to Don, and it's a whole production. I went and learned the song, and I went into the studio and we recorded it with a huge orchestra. Then we rehearsed it on the set for a couple of days, away from everybody else. Nobody knew what was going on… It was just a lovely way, a sweet way, for dear Matt to send me off.
Q: What's it been like keeping Cooper's death a secret?
A: For the past seven years, I haven't been able to come home to my family and say anything about the show, because I'm not allowed and because they do not want to know! They want to see it every Sunday night. So think of this, my wife is going to be watching it this coming Sunday night with no idea and she's going to see me pass away and she's going to wonder what I've been doing for the last few weeks since we filmed it! Actually, I've been going down to visit the set because Matt said, "Please do. You're going to get a script every week. You're going to keep coming to the readings."
Q: Have you ever had another acting job that lasted this long?
A: Oh my gosh. You know, I never thought about it, but I doubt it. I'm very fortunate that I've had long runs on Broadway and dinner theater and stages across the country and at the Old Vic. But I've never had what might be called a seven-year run in any of it.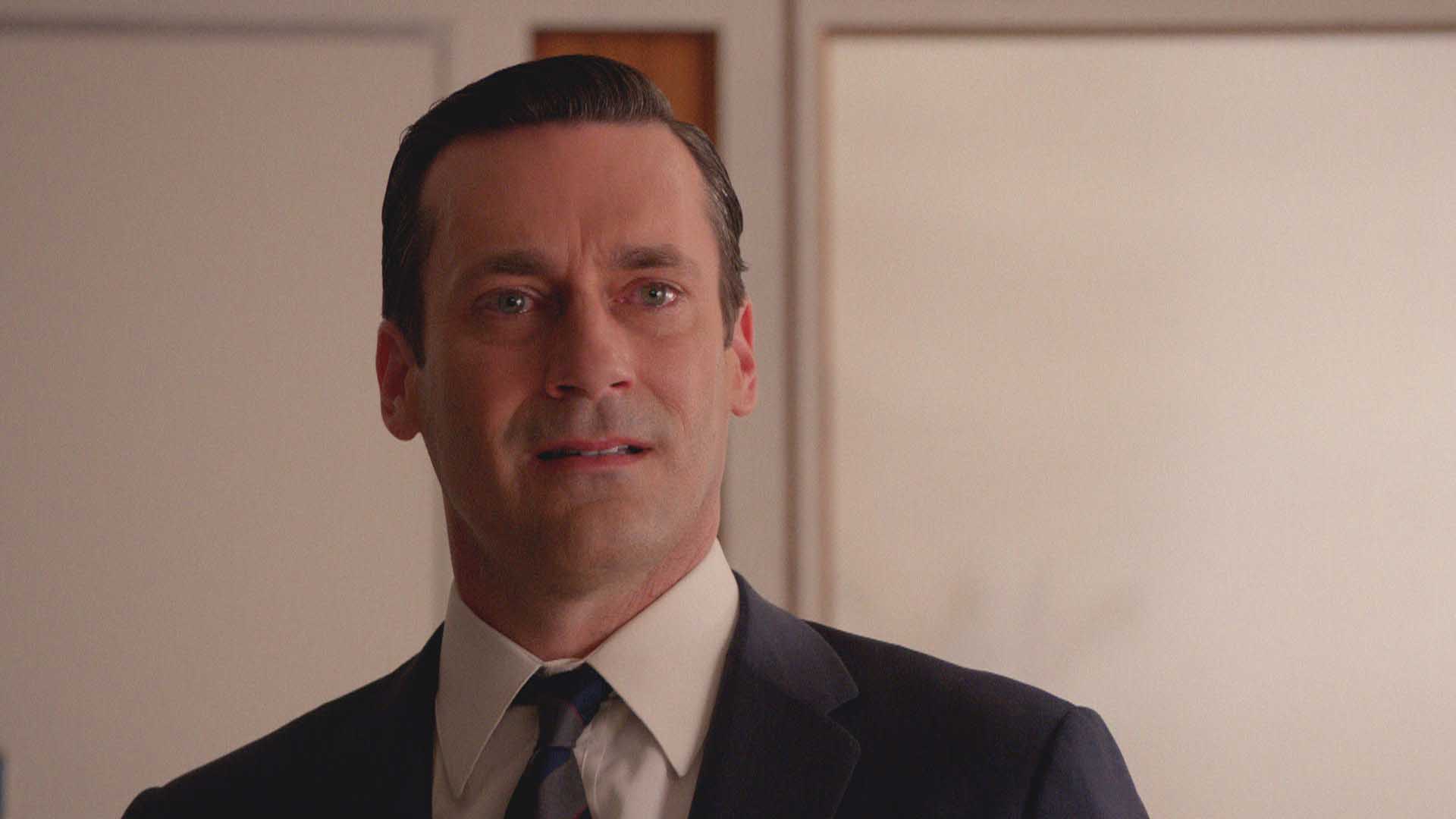 Q: Do you remember watching the moon landing yourself?
A: I think I was in New Hampshire at a friend's cottage on Newfound Lake. We watched it on TV, just like everybody else. You know, I am the oldest one, I think, in the cast. I lived during all those years. At 80-plus years, I go back to the '40s, the '50s and the '60s. I remember Madison Avenue. I remember all the advertising. I remember all of that.
Q: What was your first encounter with a computer? What did you think of it?
A: My first encounter with a computer was, I think, walking in Manhattan many, many, many, many, many years ago. There was an IBM building, and you could look inside and you'd say, "Hey, those are computers." Took up the whole first floor. I remember thinking, "IBM computers, I wonder what they do, how do they work." They spin around with this tape or something. That was way back in the late '40s or early '50s, I think. Now, everyone carries one around in their hand.
Q: Do you think Cooper was wrong to stop Don from pursuing LeaseTech?
A: I think the reason I stopped Don was I had a contract with him in which it says you cannot bring new business in. It has to be okayed by everybody or something like that, whereas in the old days he might go off on his own and do something. So I said, "Listen, you have an office, just do what you're told to. You're not in charge." It's not for Don at the moment to do that. Because how would Cooper know about computers anyway? He wouldn't know where that was going.
Q: Will you miss being able to walk around at work wearing only socks?
A: Actually I will. It was very comfortable walking around the set with just socks, great argyle socks. I went out and bought some New York Ranger socks, New York Mets socks. I have a collection at home so I can walk around the house sans slippers and pretend I'm still on set.
Click here to read an interview with Mad Men Series Creator Matthew Weiner.
Read More