Uncategorized
Q&A – Harry Hamlin (Jim Cutler)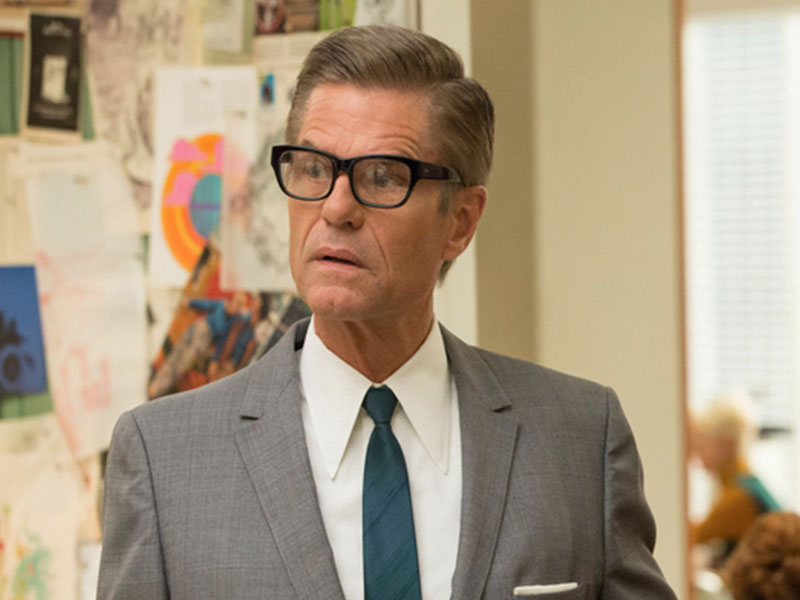 Harry Hamlin, who plays Jim Cutler on AMC's Mad Men, talks about the mischievous side of his character and his favorite Cutler quote.
Q: Pete compares Cutler to Machiavelli. Do you think that's a fair assessment? 
A: [Speaking as Cutler,] If I'd been there to defend myself, I would have said "no." I am not Machiavellian in the least. I'm a pragmatist and a good businessman. But Machiavellian? No. He's very insecure, Pete.
Q: You're well known for LA Law and Shameless. Are you also getting recognized on the street for Mad Men?
A: I'm getting recognized a lot for Mad Men. Mad Men has a big audience in L.A. I go for a hike almost every day, and I always pass a lot of people, and a lot of them have something to say. If I go on a Monday, they always want to talk about the episode on the night before. Mainly people want to know, "Why don't I smile more on the show?" And I say, "Well, Cutler's not a smiley guy."
Q: Is that something you had ever thought about before, your character's lack of smiles?
A: There have been a few smiles. I can see why Pete might think I'm Machiavellian because… I don't usually smile at things that make me laugh. I smile when I get my way. So, he may have a point in that.
Q: Do you enjoy the mischievous side of your character?
A: Absolutely; the more of that the merrier. I think getting the whole office high on speed last season has been my favorite moment so far, in terms of mischievousness. I thought I was doing a good thing… I was trying to increase productivity.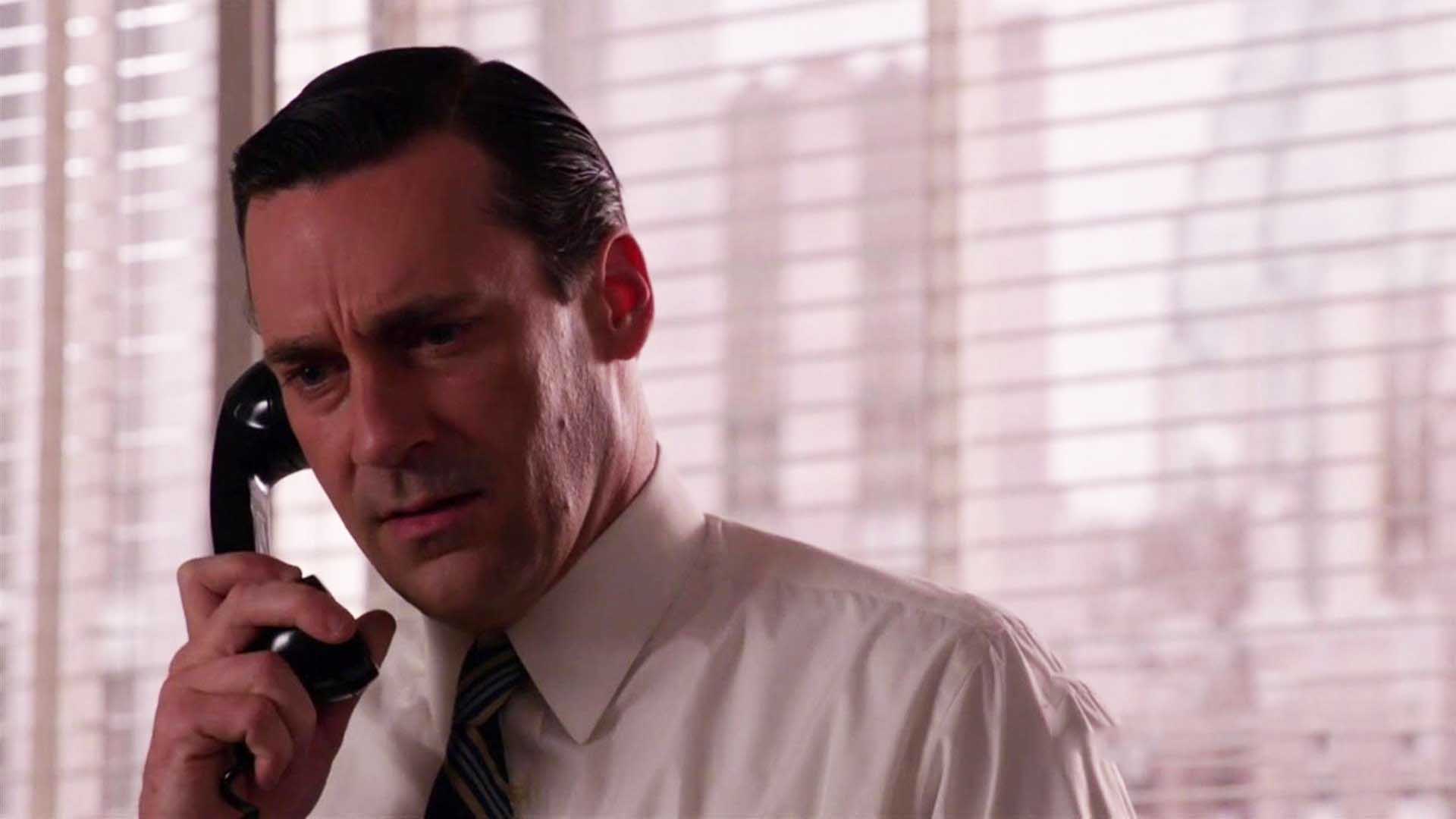 Q: You've spoken about your own personal experience with "energy serums." Has your real life experience overlapped with the show in other ways?
A: There have been moments where I go, "Wait a minute, it wasn't exactly like that in my recollection." I've also recommended that they throw in some stuff that's specific to that period that most people don't remember. For example, the last Friday of every month at noon, all across the country, the civil defense system in the United States, all throughout the '50s and early '60s, would blast the air raid sirens for one minute to test the system… Anybody who is under the age of 60 right now wouldn't remember what an air raid siren sounds like.
Q: Can you imagine how they might work that into the show?
A: I suggested it, for the scenes in L.A. anyway, because I remember that all of a sudden… no one could talk because the air would be filled with the air raid siren sound. It might take some explaining to get what that is but sometimes on Mad Men they don't explain things — they just happen.
Q: Cutler's personal life has been something of a mystery so far. What have you been told about his backstory?
A: One of the first things I do as an actor is research the character and figure out what his choices in music are, what his sexual proclivities might be, what his political proclivities might be. These are all things that I throw into the mix when I create a character, but I had absolutely nothing when I built Cutler because there was no information at all. Gradually I found out that I was married at one time and I might still be married… I found out that I was in the air force in one scene… So little bits of my past come to me in drips and drabs.
Q: Cutler is starting to come up with some funny one-liners. Do you have a favorite?
A: I think my favorite was, "Great Caesar's ghost!" from last season. That probably flies over the head of anybody under a certain age… because it was a line from the Superman TV series — the black and white series back in the '50s and '60s. That was Perry White, the head of the newspaper's favorite line.
Q: Cutler and Roger butt heads. What's it like acting opposite John Slattery? 
A: Everybody there is a consummate professional. It's a very professional set. The cast that's been there since the beginning have a kind of relationship and rapport that I will never have with them because it takes years to develop the kind of shorthand that they all have amongst themselves. I watch, and I enjoy watching it being in progress… I remember that from L.A. Law, after the fifth year and 130 shows, or whatever we did, you can't help but have a real shorthand relationship with one another.
Click here to read an interview with John Slattery, who plays Roger Sterling on AMC's Mad Men.
Read More