Interviews
Kiernan Shipka on Six of Her Favorite Sally Scenes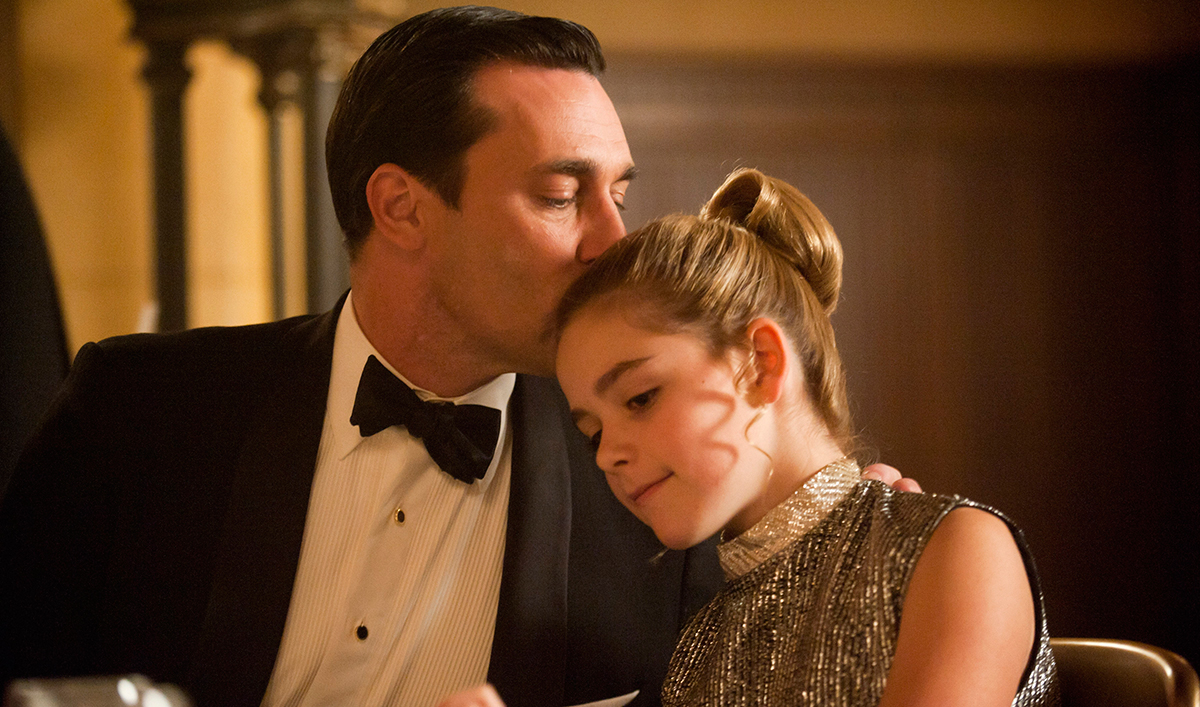 Throughout Mad Men's seven seasons, Sally Draper has grown from a little girl playing space invaders into a rebellious, rule-breaking teenager. AMC asked actress Kiernan Shipka to share her thoughts on some of her character's most memorable moments. Find out what makes these scenes special to Shipka.
1. Sally Playing in the Dry Cleaning Bag – Season 1, Episode 2, "Ladies Room"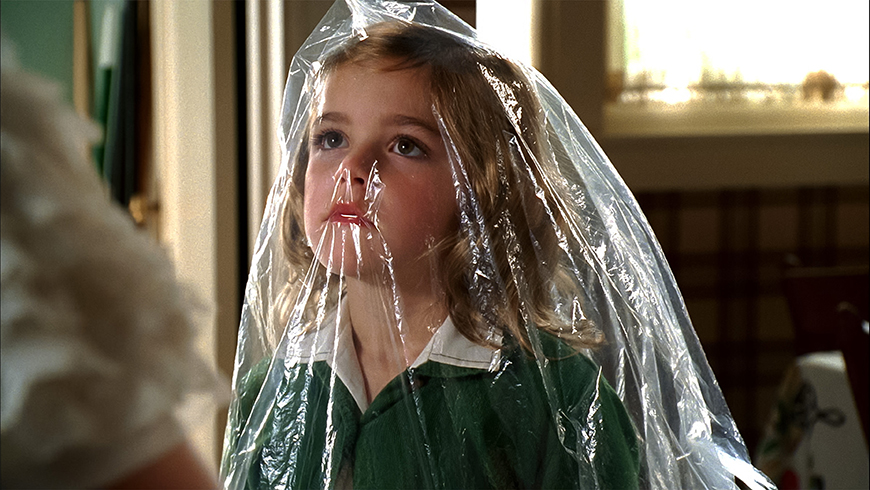 "That was my first day on set, so that's my first ever memory of Mad Men, of being on set and working with people on that set. So that's personally what sticks out to me the most, and also it's hysterical that Betty is more worried about her clothing being on the floor than her daughter having a plastic bag over her head. I still laugh at that scene."

2. Sally Running Down the SCDP Hall and Falling – Season 4, Episode 9, "The Beautiful Girls"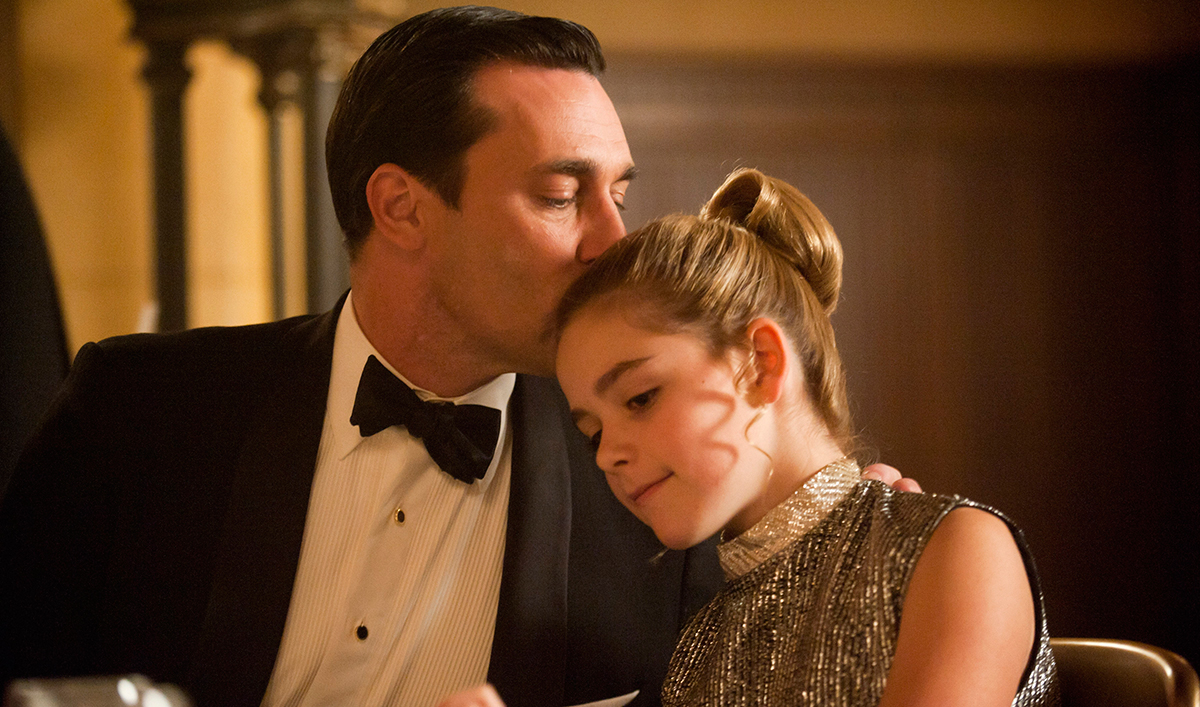 "That's the first time that we see her interact with Megan, and little did we know it would definitely not be the last time… And then I got to do my own stunt too, which was cool. They padded the floor underneath and I got to fall. And I wanted to do it over and over and over. And they were like, 'No! You can't injure yourself!' I just wanted to keep running and falling. [Laughs]"
3. Sally Attending the American Cancer Society Awards Dinner  – Season 5, Episode 7, "At the Codfish Ball"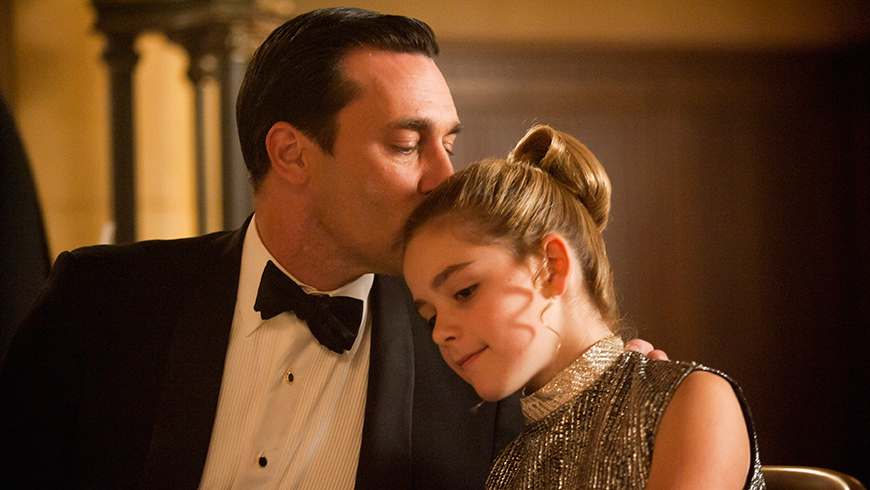 "I mean, those go-go boots in the first scene were everything. And I think Don's reaction and the people around her too was pretty humorous…That whole episode, the whole 'Codfish Ball' episode, it was fun to watch Sally interacting with all those characters. Like the whole Roger Sterling/Sally Draper thing [at the dinner] was funny. Like the little conversations between Roger and Sally, like when she tells him, 'Go get 'em, Tiger.'"
4. Sneaking Out With Glen to the Natural History Museum – Season 5, Episode 12,"Commissions and Fees"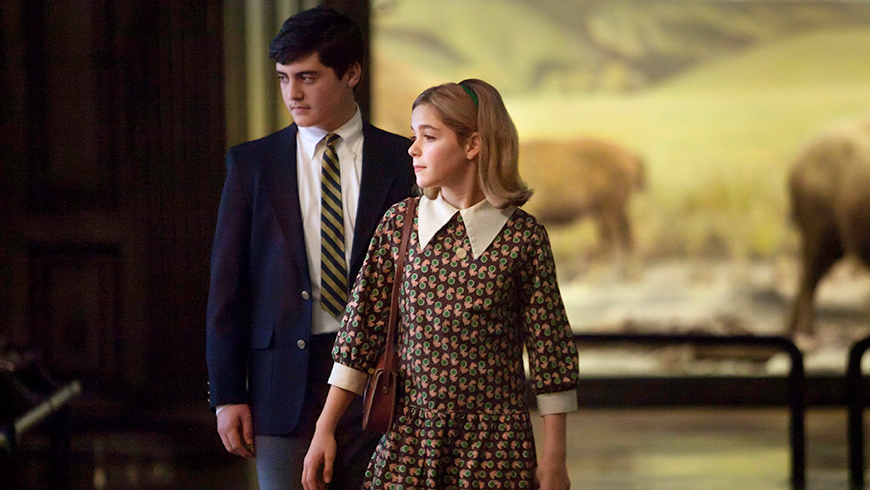 "She finally got to wear her go-go boots for the first time! That was very fun. We were actually at a museum, which was cool. It was just us in the museum. Not just Marten and I, but the whole entire crew. [Laughs] It was a really fun episode… It was really fun to see Sally sneaking out and being a tad rebellious."
5. Don Showing Sally His Childhood Home – Season 6, Episode 13, "In Care Of"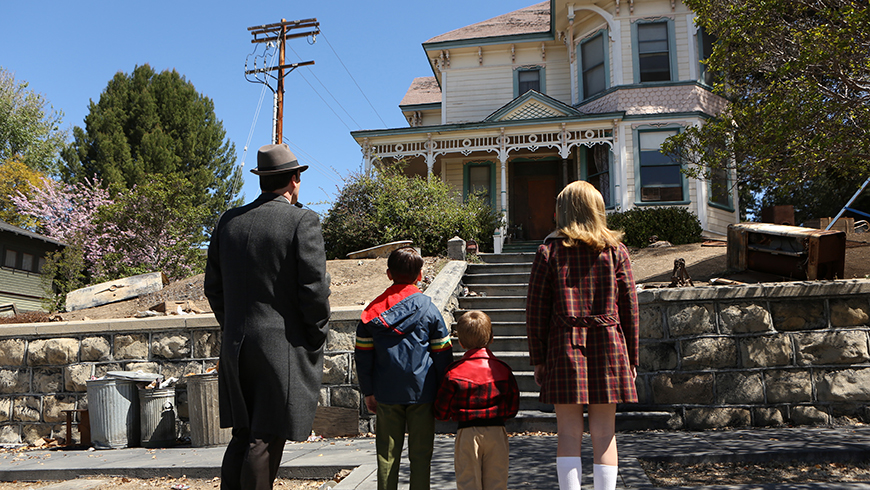 "It's one of my favorite scenes for Sally, for Don, just as a whole. It's a beautiful scene…getting the look between them. What helped is that we'd done most of the scene and then we did the look, so I was more in the moment and more in the character. And Matthew Weiner directed it, and he's just such a good director, so it was pretty simple in a way…A lot of it relies on Jon's reaction. And he's such an amazing actor. Even when the camera is not on him, he made that glance. That exchange was very special."
Click here to read more of the cast's favorite scenes.
Read More