Uncategorized
Q&A – Jon Hamm (Don Draper)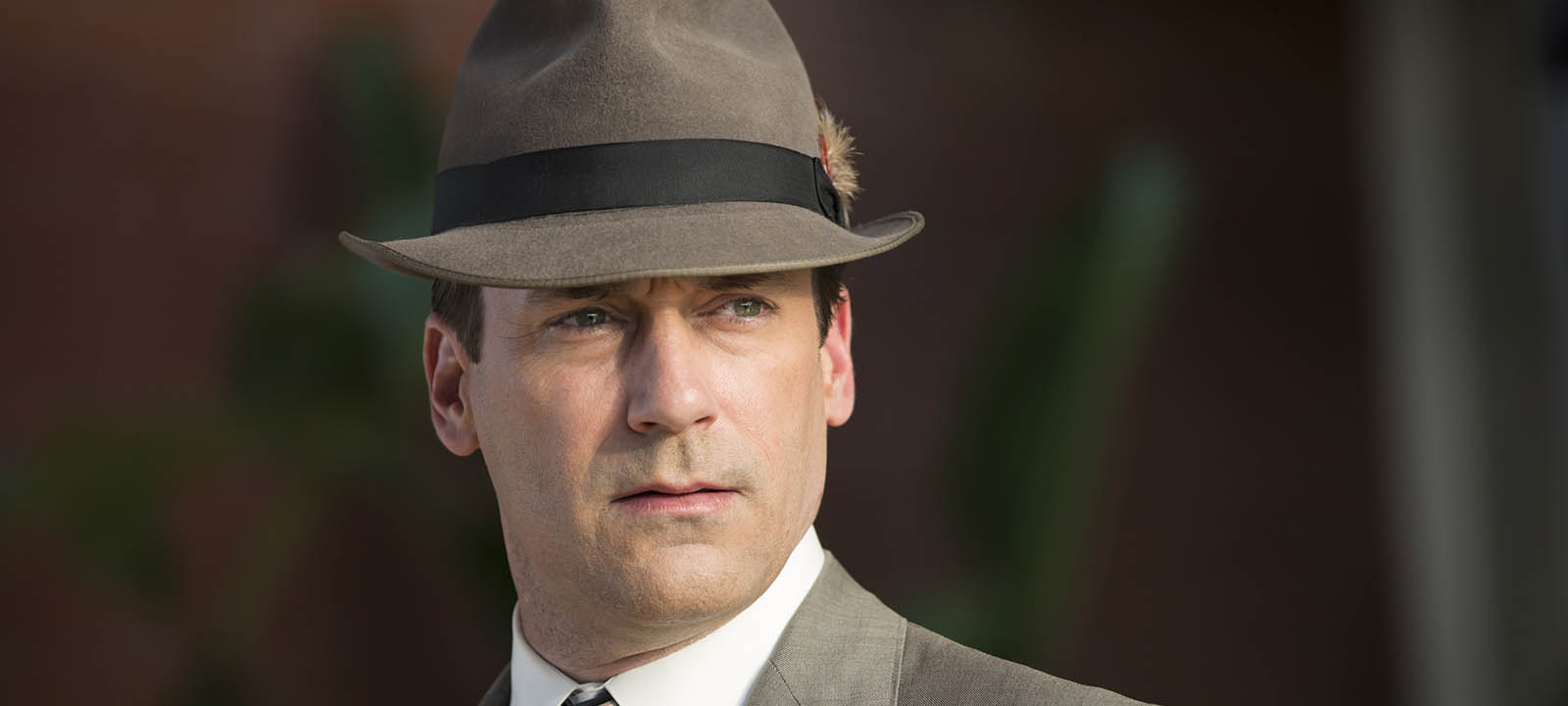 In this interview, Jon Hamm, who plays Don Draper on AMC's Mad Men, discusses Don's "impetuous" side and his character's most shocking moment of the entire series.
Q: Did you do anything different to prepare for filming the final season?
A: No, but obviously we are all different people because ten years has happened since we started this show. I was 35 when I started this thing, and I just turned 43. It's been a chunk of our lives, a quarter of our lives. It's a part of us. And I've made some incredibly close friends that I hope to have for the rest of my life, and it's given me a career. And I can only look back on it with a respect and awe and pleasure.
Q: How are you documenting the end of the process?
A: I think what people are doing is marking things they're going to steal. I think there is a lot of nostalgia happening. I'm not a big believer in that, though. My memories are good enough for me, and I have some very, very good memories of the show. Hopefully we'll have some more from this final chunk [of episodes].
Q: Matthew Weiner says one theme for the upcoming season is the material vs. immaterial life, like ambition vs. spirituality and happiness. How do you compare your approach to Don?

A: Don's pursuit of happiness has been a big part of the thematic structure of the show. I usually refer to it as his pursuit of peace. He's coming from such a crazy, damaged childhood/adolescent life that it's hard for him to find peace in any way shape or form. It's easier for me. I come from a relatively stable existence. I, certainly — and everyone — have their stuff that comes from growing up… It serves to define us in many ways. I think I'm a much more happy and peaceful man than our Mr. Draper. [Laughs]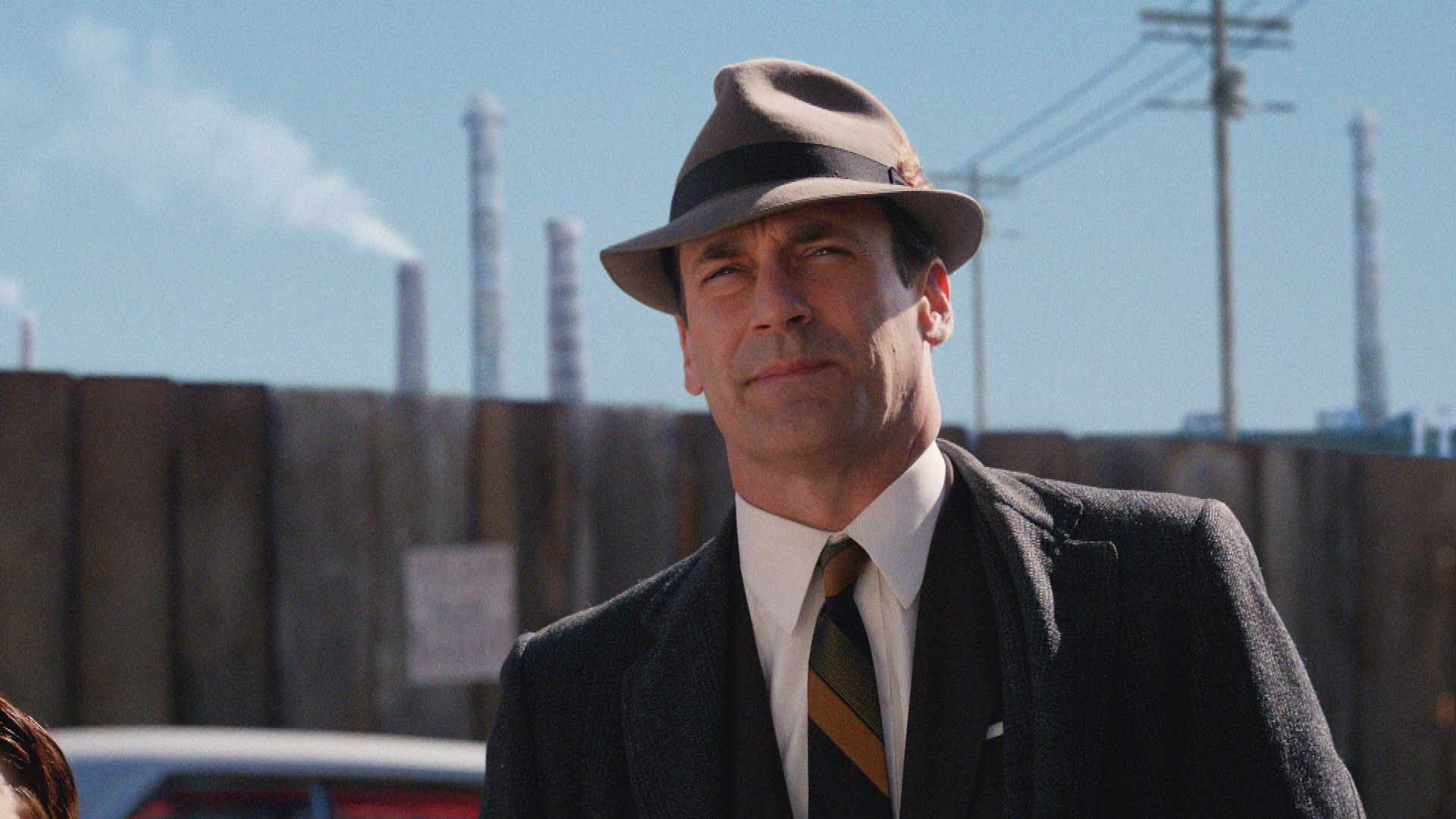 Q: In the Season 6 finale, Don reveals — to the Hershey reps — what his childhood was like. Did that moment feel like a long time coming?
A: It is kind of the revelation of a pretty significant piece of his history to people who probably haven't really heard any of that stuff. And it comes in an outburst; it's a strange way to reveal something like that. So, you know, you go "Whoa, whoa, what's this guy doing?! He's blowing himself up." I think it's a very in-character moment. I think Don can be impetuous in that way and it has consequences.
Q: What was your reaction when you read the script for that scene?
A: We were all like, "Whoa, this is happening." Because not only does that happen, but Don essentially gets fired at the end of that episode. And I felt probably like Elisabeth [Moss] felt at the end of Season 5, like, "Wait, I'm quitting? What's going to happen to me?" I realized that I probably wasn't going to be off the show, but there is a moment of, "Oh boy, what are we doing?"
Q: There must be some anxiety about potentially not shooting your scenes on a familiar set, as you've been doing for so long?
A: It's definitely a shift and now basically all of us have a version of that. [Peggy] had a moment at CGC, and Joan's situation [at the department store], and even my situation. And it is different. You want to be together with the gang, and sometimes that's not the way the story goes, but we've all been really trusting of Matthew Weiner to tell that story — and he's rewarded that trust.
Q: What do you remember most about Season 1?
A: Working in television is usually an exercise in a managing disappointment, and I remember not being disappointed at any step of the process. Every episode that came out was good. There was an episode that they inserted between two episodes, an episode called "5G," that was really, really good… Matthew Weiner wrote that in a weekend. And I was like, "Wow, this is a crazy creative environment that we're living in." And it was so exciting and so new.
Q: What's been the most shocking Don moment for you?
A: If you look back at the pilot, you realize there's a pretty big reveal at the end of the pilot. [Laughs] You think the show is going down a pretty standard track, and then you see that Don's married. It's not explicit at all. And then all of sudden you go, "Oh God, this guy is not who we think he is." And then you reveal that there are way deeper layers to this guy's subterfuge.
Mad Men's final season begins this Sunday 10/9c on AMC.
Read More