Games, Polls & Quizzes
Get Ready for the New Season by Updating Your Mad Men Yourself Avatar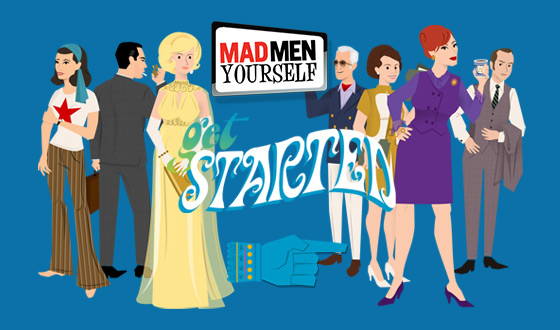 Ready for the beginning of Mad Men's final season on Sunday, April 13? Sure, you've got the bar stocked and the ice tray filled, but www.amc.com has one more item for your to-do list: Give your avatar a fresh look for the new season with the updated Mad Men Yourself avatar maker. Additions from illustrator Dyna Moe include a pantsuit and mini dress for women, a fringe jacket and brighter colors for men, afros, longer hair (for both men and women) and more. With new backgrounds, you can now put your avatar right into the SC&P office and jet-set off to faraway places from an airport tarmac. Don't forget to post your new avatar on Facebook, Twitter, Tumblr, Pinterest and Instagram to share with friends.
Click here to Mad Men Yourself now!
The final season of Mad Men begins Sun., Apr. 13 10/9c on AMC.
Read More