Press
President Obama Cites Mad Men in His State of the Union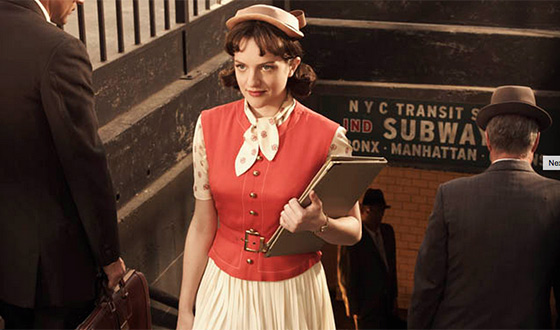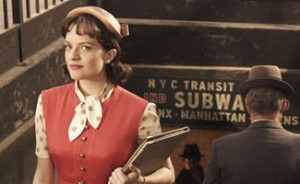 This week, President Obama mentions Mad Men in his State of the Union address, which does goes viral online via Twitter. Plus more news of the cast from Mad Men:
• In his State of the Union address, President Obama references Mad Men to make his point about continuing inequality between men and women in the workplace: "It is time to do away with policies that belong in a Mad Men episode. I believe when women succeed, America succeeds."
• According to Twitter, President Obama's Mad Men mention generated the most Twitter commentary of Tuesday night, at 33,555 tweets per minute.
• Following the State of the Union Address, Series Creator Matthew Weiner told The New York Times he is "honored that our show is part of a much-needed national conversation."
• Forbes estimates that President Obama's mention of Mad Men in his State of the Union address is "likely to be the most remembered part of the speech in the years to come."
• Reflecting on the State of the Union speech, Time observes that America possesses "the most powerful pop cultural references on Earth," citing President Obama's Mad Men reference.
• Deadline points out that this isn't the first time President Obama has mentioned Mad Men in the public eye.
• The Wrap and Medialife also report on President Obama's State of the Union Mad Men reference.
• Elisabeth Moss speaks with Vulture about one of her new films, Listen Up Philip and, in reference to Peggy and the impending end of Mad Men, says that "it's just going to be really weird not to play that character anymore."
• In a conversation with Elle about what's to come for Sally, Kiernan Shipka is called Mad Men's "most engrossing actor" by the magazine.
• The Huffington Post, speaking with John Slattery about his feature directorial debut, God's Pocket, declares that "his future as a director certainly looks bright."
• Reviewing God's Pocket, the New York Daily News praises John Slattery as "an astute interpreter of twisted Americana (via a Pete Dexter book) and also a confident, muscular filmmaker."
• Variety reports that Electric Entertainment has acquired the international rights to John Slattery's God's Pocket, which debuted at the Sundance Film Festival. (IFC Films bought the U.S. rights.)
• TheWrap reports that the worldwide rights to The One I Love, which stars Elisabeth Moss and also premiered at Sundance, have been acquired by Radius-TWC.
• Indiewire's rave review of Listen Up Philip calls Elisabeth Moss' performance in the film "wonderfully nuanced."
• Elisabeth Moss, Jason Schwartzman and Alex Ross Perry open up to the Los Angeles Times about Listen Up Philip, which displays "sharp, literary insight and a blunt power."
• The Huffington Post showcases "the perfection" that is Mad Men set to the theme song of Benson (which aired from 1979 to 1986).
• Fashion & Style checks out Mad Men's top 10 fashion moments, including Bob Benson's shorts, Peggy's pantsuit and Joan's "classic, sexy, endlessly gif-able red dress."
• To stay up-to-date with all the latest Mad Men news, sign up for the Mad Men Memo.
Read More