Uncategorized
1960s Handbook – Games People Play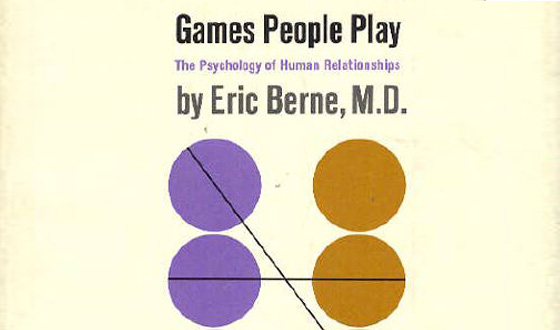 Games People Play, written by psychiatrist Eric Berne, was published in August of 1964 with little fanfare. Over the course of the next couple of years, however, thanks to word of mouth and a publicity push, the slender book became a pop psychology sensation and the subject of many a cocktail party conversation. In the book, Berne promotes his theory of "Transactional Analysis," which proposes that social interactions can be categorized as "games" (transactions) that people subconsciously play. "These are games that children learned in order to get along with each other or their parents," Berne told the Newspaper Enterprise Association, "And they still choose to play these games now that they are adults." According to Transactional Analysis, all individual personalities are comprised of three separate egos: the Parent (P), Child (C) and Adult (A). In any given interaction, a person responds in one of these three modes, the most rational mode being that of the adult.
The most popular section of the book, however, was its compendium of 101 games, which Berne categorized into groups such as marital games, party games and sexual games. In the game of "Frigid Woman," a woman continually rejects her partner's sexual advances. In "Now I've Got You, You Son of a Bitch," a man subconsciously delights in being treated unfairly because it gives him the opportunity to vent with justification. Other popular games included "Schlemiel," "Kick Me," "Let's You and Him Fight" and "If It Weren't For You."
Though some critics and colleagues considered Games People Play to be "silly, cheap and corny," by the end of the 1960s, more than 2.5 million copies were in American households. It became such a cultural phenomenon, the New Yorker published a parody in its February 1968 issue and Ann Landers even referred it to a letter-writer. "The book is a brilliant, amusing and clear catalogue of the psychological theatricals that human beings play over and over again," Kurt Vonnegut raved in Life magazine, "This is an important book — if not to scientists, then to laymen in their anguished need for simple clues as to what is really going on."
Berne passed away in 1970, but the book's popularity lives on. Today, more than five million copies have been sold.
Read More