Press
Elisabeth Moss Talks Mad Men's Season 7 With EW; Matthew Weiner Chats About JFK With Time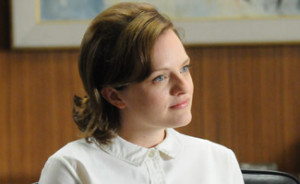 This week, Entertainment Weekly asks Elisabeth Moss about Season 7, while Time speaks with Matthew Weiner about President Kennedy. Plus, Rotten Tomatoes has a primer for Mad Men. Read on for more:
• Asked by Entertainment Weekly about Season 7, Elisabeth Moss shares, "I'm very happy with where it is. I can say that."
• Matthew Weiner talks to Time about John F. Kennedy's legacy and how the events of his presidency were portrayed on Mad Men.
• Rotten Tomatoes has a primer for viewers new to Mad Men, advising, "go for the clothes, stay for the characters."
• The Atlantic checks out Alan Taylor's career, including his direction ("an integral part of setting the tone for the entire series") of the Mad Men series pilot.
• The Canadian Press reports that Christina Hendricks will host the P&G Beauty & Grooming Awards next month in Toronto.
• To stay up-to-date with all the latest Mad Men news, sign up for the Mad Men Memo.
Read More