Uncategorized
1960s Handbook – The Man From U.N.C.L.E.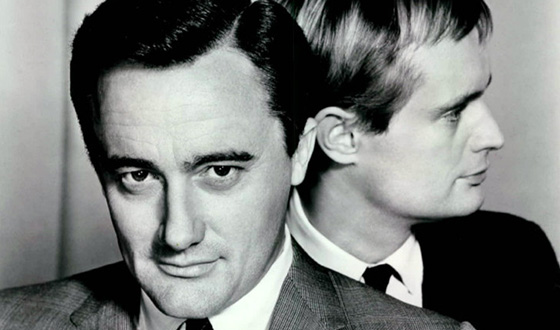 The Man from U.N.C.L.E. was a spy television series that aired on NBC from September 1964 to January 1968. Described by the New York Times as a "smooth, bland brew of contemporary sleuthing that stirs in a heady serving of James Bondish fantasy, gadgetry and voluptuous girls," the show helped launch the careers of its stars, Robert Vaughn and David McCallum.
The show followed the adventures of Napoleon Solo (Vaughn) and Illya Kuryakin (McCallum), agents in an international organization called U.N.C.L.E. (United Network Command for Law and Enforcement). The series was originally conceived as a solo vehicle for Vaughn, but when audiences responded positively to McCallum's role as a Russian agent in the series pilot, he was soon promoted to co-star status. Some considered it a bold move to pair up an American with a Russian agent at the height of the Cold War.
Poor initial ratings prompted MGM, which produced the series, to tweak the writing and shift the air date from Monday to Tuesday nights. MGM also sent the handsome stars on a nationwide tour to promote the series. It worked: "The reaction to their visits has been clamorous," wrote the Associated Press. "Industry sources credit these tours with playing a large part in achieving a renewal of U.N.C.L.E. for next season." By January of 1965, 20 million fans were tuning in every week.
McCallum, in particular, became a national idol. With his cropped bangs and Scottish origins, the media often compared his fame to that of the Beatles. During a visit to Dallas, a throng of adoring fans pinned him to a fence, shredding his jacket before police could come to the rescue. In Baton Rouge, police once again had to extract him from a crowd of 10,000 rowdy fans. "I used to get letters saying, 'How dare you play a Russian?'" McCallum told the New York Times. "Now I get, 'Dear Illya, you may be a Communist, but you're our Communist."
The series ran for four seasons — 105 episodes — before it ended. In 1966, it spawned a new show, The Girl from U.N.C.L.E., starring Stefanie Powers as a female U.N.C.L.E. agent. The spin-off was not nearly as successful as its predecessor, and was canceled after just one season.
Click here to vote for The Man From U.N.C.L.E. in a poll of favorite television shows mentioned in Mad Men Season 4.
Read More