Mad Men Season 2 Returns On-Air This Sunday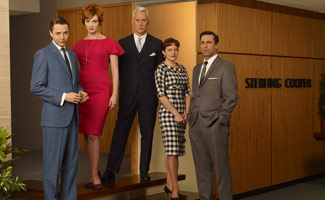 Revisit the early days of the series with an encore of Mad Men's second season. On Sun., Jul. 14 at 6AM/5c, the first episode of Season 2, "For Those Who Think Young," returns on AMC. From then on, the Emmy award-winning season will re-broadcast every Sunday at 6AM/5c with back-to-back episodes such as "The New Girl" (Bobbie and Don get in a car crash) and "Meditations in an Emergency" (Betty reveals that she is pregnant).
Check out the full schedule of Mad Men episodes on AMC.
Read More