Six Ways to Get Ready for the Mad Men Season Finale This Sunday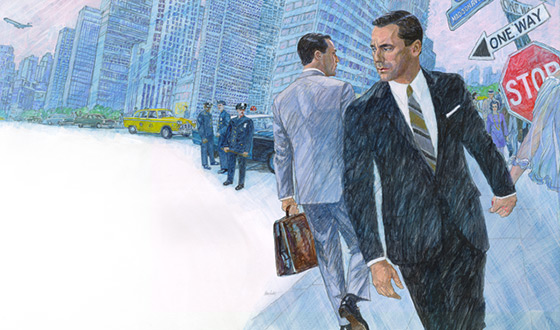 Mad Men's Season Finale, directed by Series Creator/Executive Producer Matthew Weiner, airs this Sun., Jun. 23 at 10/9c. Looking for ways to occupy the hours until then? Here are six ways to get ready for the Season 6 Finale, "In Care Of."
1. Go inside last Sunday's show, "The Quality of Mercy," with behind-the-scenes video, episode photos and a comprehensive recap, then watch a Next on Mad Men video of the finale itself.
2. Check out two sneak peek photos from the Season 6 Finale, "In Care Of."
3. Plan a Season Finale viewing party with the Mad Men online party guide.
4. Create a new Mad Men avatar. Already have one? Give yourself a makeover.
5. Play the Sterling Cooper & Partners Job Interview Game and see if you'd get hired at the newly named firm.
6. Like Mad Men on Facebook, follow Mad Men on Twitter, and sign up for the Mad Men Memo to keep you up-to-date on the series.
Mad Men's Season 6 Finale, "In Care Of," airs this Sun., Jun. 23 at 10/9c on AMC.
Read More