Catch Up on Season 6 With a Mad Men Mini-Marathon This Sunday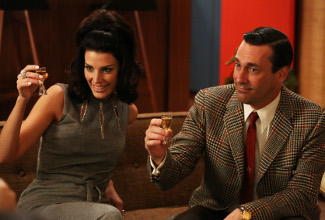 If you've missed an earlier episode of the current season of Mad Men, and you wonder what your friends are talking about when they refer to Ken's tap-dance or Pete falling down the stairs, here's a chance to right yourself: Tune in this Sun., May 26 at 1:30PM/12:30c when the first eight episodes of Mad Men Season 6 encore on AMC. The mini-marathon will lead directly into the premiere of an all new episode, "The Better Half" at 10PM/9c.
Click here to see the full Mad Men schedule.
Read More