Uncategorized
1960s Handbook – The Martin Luther King Jr. Assassination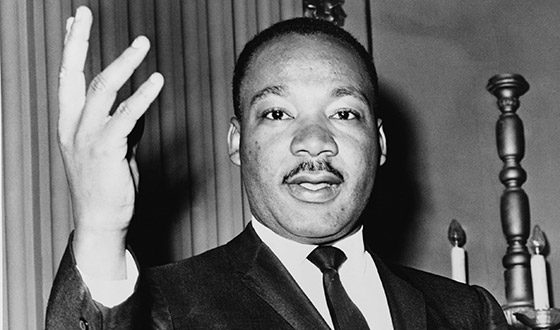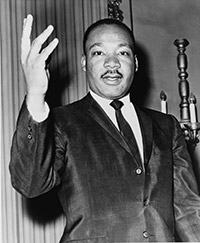 Dr. Martin Luther King Jr., the preeminent U.S. civil rights leader of 1950s and 1960s, was shot dead on Apr. 4, 1968, as he stood on the balcony of a motel in Memphis, Tennessee. The assassination, immortalized in Life magazine photographs and contemporary TV news reports, occurred the day after King had delivered a speech in which he described seeing the "Promised Land" of racial equality. Perhaps prompted by the bomb threat that had delayed his arrival in Memphis, Dr. King had also reflected that "I may not get there with you."
Dr. King was in Memphis to support African-American sanitation workers on strike over wages, working conditions, and unequal treatment. Though King had received the 1964 Nobel Peace Prize for embracing nonviolence, by 1968 he had become, according to several biographers, dispirited by personal and political setbacks. Dissatisfied with the pace of progress toward equality, some in the civil rights movement were questioning his nonviolent strategy and recent initiatives on behalf of the poor of all races. (Violence had marred a March demonstration in Memphis that King had participated in, and he'd returned to Memphis hoping to lead a nonviolent encore.) Outside the movement, King had alienated some former supporters by his opposition to the Vietnam War, and the FBI had been monitoring his activities for years.
Though he faced opposition in almost all corners, in 1968 Dr. King was still highly respected, and his assassination provoked anger and despair throughout the nation. President Lyndon Johnson and many King associates urged citizens not to dishonor the slain leader's memory by responding with violence, but despite these pleas rioting broke out in more than a hundred U.S. cities, among them the nation's capital, Washington, D.C. Two unexpectedly calm exceptions were Boston, where the soul singer James Brown gave a heavily publicized concert, and New York City, where Mayor John Lindsay rushed to the largely black Harlem neighborhood a few hours after King died. "Somebody white just has to face that emotion and say that we're sorry," Lindsay was quoted as telling an aide. This and other gestures by Lindsay before and after King's murder were credited with averting a catastrophe.
With rioting still ravaging some cities, Apr. 7 was declared a National Day of Mourning in honor of King. The next day his widow, Coretta Scott King, helped lead a march in Memphis supporting the sanitation workers. Dr. King's funeral was held in Atlanta on Apr. 9, and the strike was settled a week later. The Lorraine Motel, where the assassination took place, is now a civil rights museum.
Read More