Uncategorized
1960s Handbook – The Last Picture Show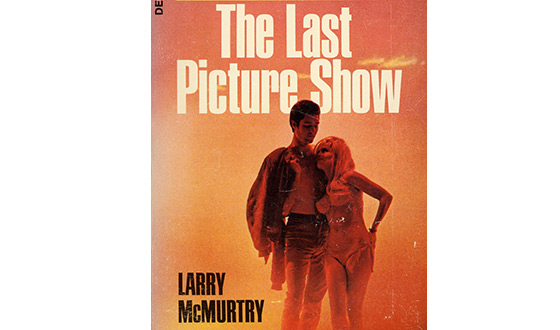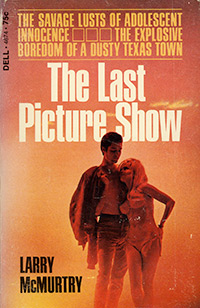 The Last Picture Show, a 1966 semi-autobiographical coming-of-age novel by Larry McMurtry, follows the lives and sexual mishaps of three early-1950s teenagers as they complete high school and prepare for adulthood. The story unfolds in the fictional West Texas town of Thalia, a stand-in for the real-life Archer City, which the author once described as "a mess" he'd hate violently if he didn't love it so much. By turns touching and ribald (in Greek mythology, Thalia is the muse of comedy), the book is a meditation on endings: of love, adolescence, innocence, the cowboy ethos, and the golden age of movies and movie houses.
As the novel begins, two of the three teens, Sonny and Duane, are roommates, co-captains of the perennially bad high school football team, and co-owners of an old Chevy pickup they share for dating purposes. Duane's major preoccupation is sex, in particular with the third protagonist, his rich and narcissistic girlfriend, Jacy, a tease of epic proportions. Sonny, meanwhile, begins an affair with Ruth, the wife of the emotionally stifled high-school football coach, who's neglected her for so long she compares herself to a refrigerator that's never been defrosted.
Life has disillusioned nearly all the adults in Thalia. Expecting the same for the next generation, they neither set a good example nor provide meaningful guidance. Adults and teens alike use sex to relieve their boredom and to soothe the pain of their loneliness. Lois, Jacy's mother, steps out on her husband with a local oilman, who later seduces Jacy just because he can. What little moral fiber the town has left disintegrates after the death of Sam the Lion, a stalwart ex-rancher and ex-oilman (and Lois's true love) who owns Thalia's two social centers, the pool hall and the movie house. Within a year of his death the theater presents its last show.
The characters in The Last Picture Show appear in four more novels that track Duane's life. McMurtry, who's written more than 40 books total, co-wrote the screenplay for the successful, and largely faithful, 1971 film adaptation of The Last Picture Show with its director, Peter Bogdanovich, and later won an Oscar for co-writing the screenplay for the film Brokeback Mountain (2005). McMurtry now spends much of his time in Archer City, where he runs a famous used bookstore and the closed movie house has been revived.
Read More