Press
Matthew Weiner Talks Season 6 with NY Times; NBC News Highlights Mad Men's Return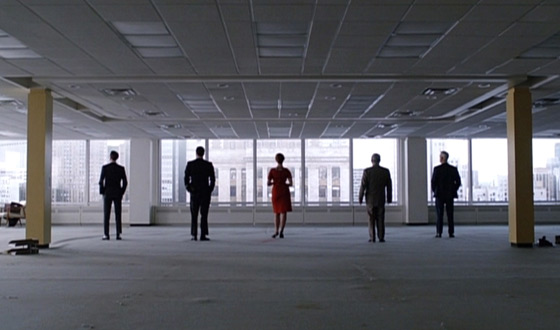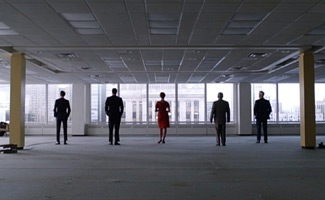 This week, The New York Times chats about Season 6 with Matthew Weiner, while Mad Men's return is highlighted by several major media publications, including NBC News. Plus, GQ showcases everything Don Draper has ever worn and spotlights Elisabeth Moss in a photo shoot. Read on for more Mad Men news:
• The New York Times speaks with Mad Men series creator Matthew Weiner, who offers insight into how he develops the series' story.
• Matthew Weiner also tells The Saturday Evening Post of Mad Men, "I live and die by this thing"and chats with the New York Daily News and USA Today.
• NBC News spotlights Mad Men's return in its spring preview. Entertainment Weekly, the Austin American-Statesman and TV Geek Army also eagerly await the drama's Season 6 premiere this Sunday.
• GQ offers a gallery of every outfit Don "has ever put on, from pinstripes to pj's" through all five seasons of the show.
• The Mad Men cast will join series creator Matthew Weiner in a panel discussion streamed live from the Paley Center on Tue., Apr. 23.
• Elisabeth Moss, "GQ's favorite workplace vixen," appears in a photo shoot for the magazine. In an accompanying video, Moss thinks "Peggy captivates people because they see themselves in her."
• According to Digital Spy, Jon Hamm calls Mad Men's Season 6 premiere "a very provocative way to reintroduce people to Don."
• The Boston Globe calls the first two-hour episode of Season 6 "excellent." HitFix, reviewing the season premiere, deems Mad Men "one of the most satisfying dramas in the history of the medium."
• Vincent Kartheiser tells Rolling Stone that Pete represents "the older, more conservative male who is thinking things are moving a little too fast now."
• New York "interviews" Vincent Kartheiser, letting him "do whatever he felt like, from his best Matthew Weiner impression and playing dead to flinging paper footballs."
• With The Huffington Post, Elisabeth Moss speaks to the importance of the Season 6 poster: "It's that; looking over your shoulder and seeing yourself and not being able to get away from it."
• Elisabeth Moss also does a Q&A with Adweek about her "Info Diet," saying, "I really love television, and I love my DVR — we have a very special relationship." Moss gets recognition from People for her lucite clutch, a "hot-right-now" red carpet trend.
• According to Zap2it, January Jones says she relates to Don the most of all the show's characters: "There's just something very human about him that I think we all can relate to."
• Matthew Weiner deconstructs Betty with LA Weekly, noting, "She has a big season" this year.
• John Slattery praises Season 6's storytelling, according to Zap2it. To HitFix, Slattery says he thinks it was "brilliant" for Roger to do LSD last season.
• E! Online interviews Jon Hamm, Jessica Paré, January Jones and Kiernan Shipka about where their characters are leading into Mad Men's Season 6 return. USA Today also gets the actors' comments on their characters at the end of last season.
• The Calgary Herald interviews Semi Chellas about the Mad Men writers' room and the Season 5 episodes she co-wrote and for which she won great acclaim.
• Rolling Stone provides a cheat sheet with what every viewer needs to know before Season 6 starts, while the Chicago Sun-Times also has a pre-season premiere refresher.
• Christina Hendricks tells The Sun that the men's fashion in the new season is "groovier." According to Zap2it, Hendricks also reveals what she likes about Joan: "She makes a decision, sticks with it, demands not to be judged for it."
• Rolling Stone posts an excerpt from its cover story on Jon Hamm, where Matthew Weiner says Hamm as Don is "the physical embodiment of confidence."
• Jessica Paré tells USA Weekend that Jon Hamm is "very warm and interested in the people around him, and he's really quick and sharp and funny."
• HitFix speaks with Jessica Paré about Megan's perception of Don as a "warm, loving, fun, charismatic, charming, dynamic person." Meanwhile, London Evening Standard profiles Paré, who identifies with the part of her character "that's very open and free and guileless and full of joy."
• Jessica Paré shares with the New York Post that Iggy Pop, Mick Jagger and Daniel Day-Lewis are all fans of Mad Men.
• In a video interview with Stark Insider TV, Vincent Kartheiser characterizes Pete as someone who "longs very much to be admired by his peers, respected by his elders and to have a firm place in the social world of New York City."
• Ad Age honors Mad Men's return with a gallery of vintage "classics from advertising's golden age."
• Business Insider compares some of Sterling Cooper Draper Pryce's ads to the real thing — and expresses a preference for the fictional versions.
• MadeMan offers an adoring look at "Christina Hendricks as Joan Harris, the voluptuous, sassy redhead who can blow you away with one smoldering look."
• MTV takes a look at Kiernan Shipka on the cover of ASOS Magazine, where she "stays true to her preppy proclivities in a white a-line cocktail dress with a floral collar."
• The Huffington Post likes Sassy Sally Draper so much it put together a video of her "one-liners, musings, frequent outbursts and tantrums."
• Matthew Weiner talks to TV Guide for its 60th anniversary special, sharing that he misses the "communal experience of everyone watching something at the same time and the conversation the day after."
• Entertainment Tonight compares Don and James Bond. Jon Hamm counters, "I think James Bond is an action hero and I think Don is, if anything, an inaction hero, or anti-hero."
• The Huffington Post compiles Roger's "quick-witted quips, zingers, jokes and one-liners" into a two-and-a-half minute supercut.
• National Post writes that Matthew Weiner "and his colleagues, nicely combining delicacy and blunt frankness, have made Mad Men one of the great events in television history."
• The Orange County Register looks at how Mad Men has incorporated historical events into each season. (No Link.)
• The Independent believes it's discovered "the secret to Mad Men's success: it treats all of its characters as whole, multi-dimensional human beings."
• BuzzFeed informs readers what their favorite Mad Men character says about them.
• The Springfield (Mo.) News-Leader offers up some design items for hosting a Mad Men party.
• BuzzFeed devises several Mad Men-themed Ben & Jerry's ice cream flavors.
• To stay up-to-date with all the latest Mad Men news, sign up for the weekly Mad Men Memo.
Read More