Games, Polls & Quizzes
Which Dead Mad Men Character Would Make the Best Zombie?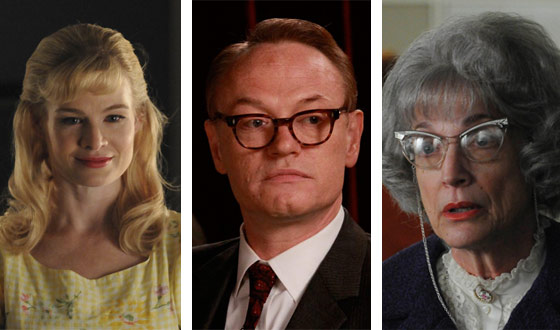 For the last few days, fans have been tweeting which characters they're most eager to see again in Season 6 with #MadMenFavorite. But who are the characters you miss the most who are also unlikely to return because of an untimely demise? Or, in the spirit of The Walking Dead, which dead Mad Men character would you most like to see rise again (even undead)? Would you want Mrs. Blankenship as a zombie? Or Lane Pryce out for blood? In short…
Mad Men returns this Sun., Apr. 7 with a special two-hour premiere at 9/8c on AMC.
Read More