Uncategorized
Q&A – Matthew Weiner (Series Creator)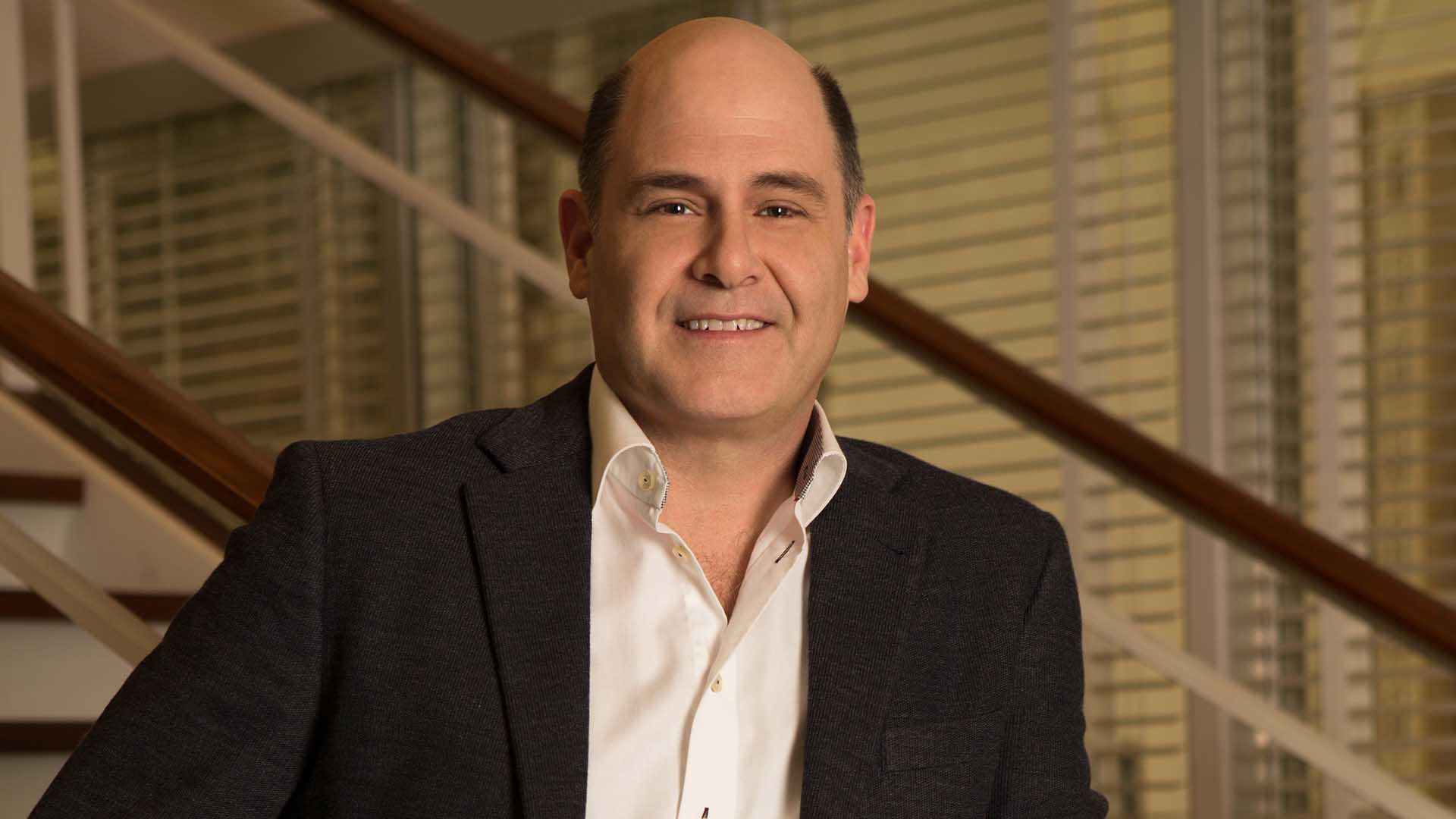 In this interview, Matthew Weiner, the Series Creator and Executive Producer of AMC's Mad Men, discusses Don's fidelity and what Season 6 themes to look out for.
Q: What did you think of fan reaction to the Season 5 finale?
A: I loved it. I think that people sensed that it was a bit of a meditation on Lane's death and Don realizing all of the terrible things that he had done and trying to set things right with his wife, even though it was kind of a sacrifice for him.
Q: What about the scene where Don gets propositioned at the bar?
A: With this season in particular, the immediate response is, "Is Don going to have sex with one of those girls in the bar?"… But what I'm really posing the question of is, "Is he really alone?" And whether the audience realizes or not, that becomes the jumping off point for the next season. And, this will sound really specific, but every season is a new story. I'd go nuts if I was just trying to top it, or make it more event-filled or have another suicide or whatever it is to try and top that… It's a totally new story.
Q: Does audience feedback affect your plan for upcoming seasons?
A: I always go with how I feel and how the writers feel about the show, but the one thing I do learn from the fans is I never intend for any Episode 13 to be a cliffhanger. I always feel like it's the last episode of the series in general… But then once [fans] react to it, I find out things like they…don't know Don is going to marry Megan, even though he proposed to her and said, "I'm getting married." And that kind of gives me a place to start, in the sense that I'm like, "Well, God, maybe that doesn't happen."
Q: What is the most important thing the audience should know before watching the Season 6 premiere?
A: This season, the poster really sums it up. It's kind of about running into yourself and looking over your shoulder. I never want to repeat anything on the show, but we do repeat things in life. And sometimes you reach a point where you're like, "Am I the problem?"… And the question is, "Can I change?"… It's a state of anxiety to not know who you are, and to be fighting with the things that you do that you don't like. It's said in the opening episode that people will do anything to alleviate anxiety, and that's a lot of what this show is about.
Q: You've said that last season's theme was "success." Is this season's theme "anxiety?"
A: It's always easier for me to sum it up when I'm done… I'm still finishing, but what I've tried to make it is exactly what you said. And also, "Can you change? And what does it take to change? And are you capable of it? Why are you this way?" Don has this completely secret identity. It's not secret from Megan, and in some ways it's not secret from the world because he behaves as that person… Marrying this young woman who saw him the way he wanted to be seen did not take that away. I feel like he was almost like no different than a teenage girl who has a fantasy about getting married.
Q: That's an interesting point…
A: [Megan and Don's relationship] is almost the most period thing we've done on the show… He didn't like her working, unless she was working for him… I think there was some thought that, of course we made jokes about Don being older than her or turning 40, that somehow he was supposed to be out of touch. And that when that Beatles song plays, there was the thought that Don doesn't like the new Beatles. And Don isn't up to speed with what's going on. And I don't think that's it at all. At least, that's not what I meant, anyway. It's that Don liked the old Beatles because he liked his fantasy of being in love with Megan, and it was disappearing as she pursued her own thing.
VIDEO: A Look at Season 6
Q: Can you say more about the Season 6 poster to help us understand the layers of meaning in it?
A: There's impossible geometry in there, and everything you can't do in a photograph without it looking crazy, so it gives an emotional impression that Don is in that period… I'm not going to lie to you — it came to me in a dream, that image. And it defies explanation on some level. It was literally, we were having a meeting and people were pitching stuff, and I was almost embarrassed when I said it because it was so personal in a weird way. I felt like a lot of dream imagery has a nonverbal communication of dread and adventure, and it seemed right for Don.
Q: You've said that, of all the Mad Men characters, you're most like Peggy. Did you ever have a Don-like mentor?
A: I said I was most like Peggy?! I'm in a lot of the characters. I think what I said is that I wish I was like Don, but I'm really more like Peggy. I don't think anyone can succeed in a world of rejection without having someone who believes in them. There have been a bunch of mentors…certainly being on The Sopranos… If David Chase thinks you're a good writer, that's really something to keep in your pocket no matter how much rejection you face. Other professions are filled with it, but this job really requires a lot of tolerance of rejection.
Q: True happiness can be so elusive on Mad Men. What do you think the key to happiness is?
A: Actively striving for happiness. I think that's it. I think we're insatiable and the act of trying to get what you want is as satisfying as getting it, and it lasts a lot longer.
Click here to read past interviews with Jon Hamm, who plays Don Draper on AMC's Mad Men.
Read More