Video
Mad Men Season 6 Premiere Episode Now on Android, iPhone and Kindle Fire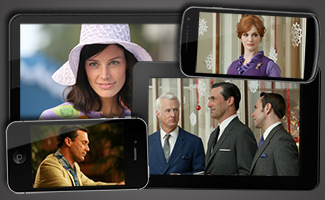 Attention, Maddicts! For a limited time only, you can now watch the Mad Men Season 6 Premiere or on your mobile device (as well as online) via the AMC Mobile app. The AMC app will also give you a sneak peek of next week's episode, a behind-the-scenes video from every episode, and the current broadcast schedule for Mad Men.
You can download AMC Mobile for free on the following devices: Android smartphone, Android tablet, iPhone or Kindle Fire.
Be sure to catch new episodes of Mad Men Sundays at 10/9c on AMC.
Read More