Season 6 Premieres April 7, Seasons 1 Through 5 Available on iTunes Now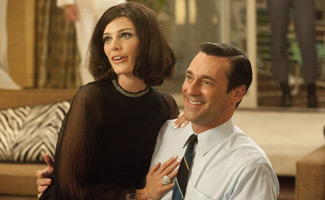 Have some friends who want to binge-view Mad Men in preparation for the upcoming Season 6 premiere? They can catch-up on the Emmy Award-winning series now discounted on iTunes. Season packages include hours of special features, with uncensored episodes, commentaries, featurettes, and much more. Click here to download on iTunes.
The Mad Men Season 6 special two-hour premiere airs Sun., Apr. 7 at 9/8c on AMC.
Read More