Uncategorized
Q&A – Ronald Guttman (Emile Calvet)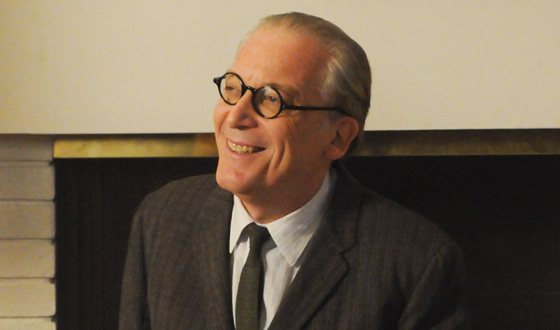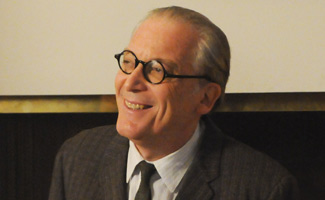 In this interview for AMCtv.com, Ronald Guttman, who plays Emile Calvet on AMC's Mad Men, discusses his unique audition process and what advice he'd give to his character.
Q: What was it like to step into the Mad Men world for the first time?
A: I thought Emile was a very well thought-out character. Mad Men sets the bar so high that even Hollywood productions…don't seem to be functioning as well as they do on Mad Men. The gold standard that Mad Men sets for an actor: That's one thing that will always stay with me.
Q: What was it like auditioning for the show?
A: The thing that Matthew Weiner insisted on in my auditions, which we did by Skype, by the way, is to be very attentive to the scene with my daughter [Megan] at the Codfish Ball…where I convey to her the importance of reconnecting with her family values. I think that one of the things about Mad Men is the values are new: American, consumerism, advertising. It's wonderful to create a contrast with the other values of the sixties, which…is the belief that another type of society could be achieved.
Q: Did auditioning via Skype instead of in person make you less nervous?
A: For me, it's kind of nice to be in your own environment. You don't have to deal with the parking and waiting for the secretary to get you in and all the stressful stages of auditioning: "Here I am, behind my desk in my home, and I couldn't be more relaxed."
Q: You're a natural-born French speaker. Did you help Julia Ormond with her accent?
A: I had to work hard on my Canadian accent. The associate producers insisted that Julia and I spend hours working and perfecting the different pronunciations that have nothing to do with the French that I know. The Canadians have a completely different French, like the "r" and the "t" are very different, very crisp, have a very different rhythm.
Q: Did you have any tricks to make it seem like you and Julia had been married for a long time?
A: When you portray a long-standing couple like this, you have no time to rehearse that. There's nothing to do but to bring references in your own life that you can immediately associate with. When I see her looking at Roger, it's easy for me to picture my wife flirting at a party somewhere. It's part of my DNA as a husband.
VIDEO: Inside Episode 507, "At the Codfish Ball"
Q: Was it hard to deliver the line, "One day your little girl will spread her legs and fly away," with a straight face?
A: The challenge for me was doing it many different times, a lot of takes, different cameras, many different angles and to remain fresh and to not think of it as funny. I had to think of it as someone who does not speak English well and not realizing I'm making this mistake and just spontaneously laying it out there for everybody.
Q: You're starring in a comedy with Kristen Wiig and Matt Damon called Girl Most Likely. Do you have any tricks for transitioning between funny and serious roles?
A: My way of being comic is to be extremely serious. I'm not the kind of comic who can make faces and jokes and do stand-up.
Q: What would you say to Emile if you met him in real life?
A: I would say to him, "Lighten up." I would say, "Don't smoke so much." And I would say, "Good parenting though."
Click here to read an interview with Jessica Paré, who plays Megan Draper on AMC's Mad Men.
Read More