Press
NY Times Talks to Matthew Weiner About Lane Pryce; Jessica Pare Is Elle's March Cover Girl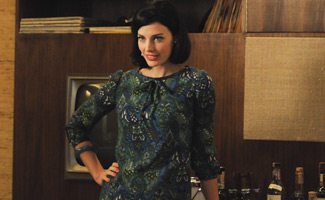 This week, The New York Times explains why Lane Pryce's demise was difficult for both fans and series creator Matthew Weiner, while Jessica Paré lands on the cover of Elle Canada's March edition. Plus, The Hollywood Reporter talks about costume designers like Janie Bryant coming into their own. Read on for more Mad Men news:
• The New York Times calls Lane's death on Mad Men "traumatic," and quotes Matthew Weiner on losing "one of the best actors I have ever worked with" in Jared Harris.
• Jessica Paré graces the cover of Elle Canada and speaks to the magazine about auditioning for her role on Mad Men.
• The Hollywood Reporter cites Mad Men's Janie Bryant as a prime example of costume designers who are emerging from behind the camera to become brand ambassadors.
• Digital Spy, Los Angeles Times and TVLine report on Mad Men's Writers Guild Award win for best episodic drama.
• In Hollywood.com, Jared Harris talks about fan cults, including Mad Men's.
• The San Jose Mercury News showcases young Hollywood's most impressive actors, including Kiernan Shipka, whose increased Mad Men screen time has been "very much deserved."
• According to Deadline, Peyton List will play the lead in The Tomorrow People, a CW drama pilot.
• To stay up-to-date with all the latest Mad Men news, sign up for the weekly Mad Men Memo.
Read More