Press
Elisabeth Moss Talks Season 6 With NY Mag, Tells E! She'd Want Jon Hamm as a Big Brother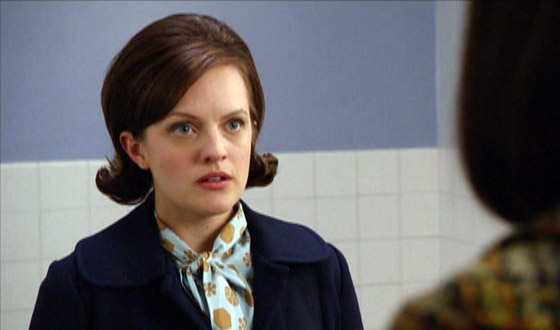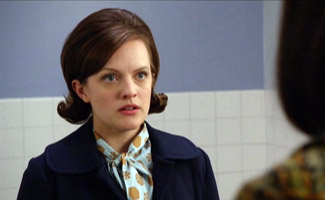 This week, Elisabeth Moss talks to several publications, including revealing some cryptic Season 6 information to New York Magazine. Plus, January Jones lands a cover shoot for Vs.. Read on for more Mad Men news:
• Talking to New York Magazine, Elisabeth Moss compares Peggy to her Top of the Lake character and shares that, in Season 6, Peggy is "getting closer" in her journey of self-discovery. Moss also chats with People about the costumes for her role in Top of the Lake.
• E! Online speaks with Elisabeth Moss, who says of Jon Hamm, "I've never had a big brother…What better big brother to have than Jon Hamm or Don Draper?!"
• New York Magazine offers up "perhaps the greatest Jon Hamm photo of all time." Hint: Tony Danza is involved.
• January Jones appears on the cover of Vs. and in a photo shoot inside the magazine's spring/summer issue.
• January Jones, in an aside while speaking with USA Today about her new film, Sweetwater, says of Mad Men, "I love going back to Betty. And Betty changes every season too."
• The Los Angeles Times also speaks with January Jones about Sweetwater, which premiered at the Sundance Film Festival.
• Slate and BlackBook have rediscovered a 2011 video of Jon Hamm (appearing at the 5:00 mark) playing Maya Rudolph's son in a variety show hosted by comedian Paul F. Tompkins.
• Entertainment Tonight flashes back to an interview with Jon Hamm at the Screen Actors Guild awards show of 2008.
• Kiernan Shipka keeps an Instagram diary of her Screen Actors Guild awards show prep for Who What Wear. VH1 reads it and wants to swap lives with Shipka for a day.
• InStyle deconstructs the "mod" hairstyle sported by Jessica Paré at the Screen Actors Guild awards.
• To stay up-to-date with all the latest Mad Men news, sign up for the weekly Mad Men Memo.
Read More