Uncategorized
AMC Interviews With Mad Men's Jon Hamm Over the Years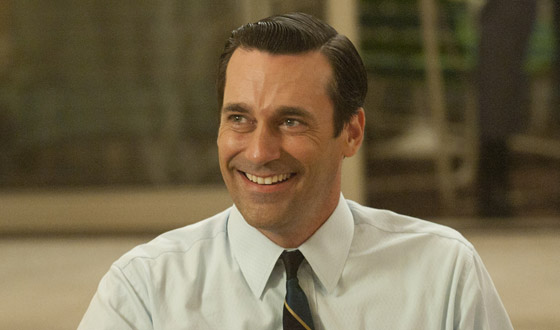 Since Mad Men premiered in July 2007, actor Jon Hamm has been garnering critical acclaim for his portrayal of the show's lead character, Don Draper, and earned a number of prestigious awards including a Golden Globe Award for Best Performance by an Actor in a Television Series – Drama, a Television Critics Association Award for Individual Achievement in Drama and a Critics' Choice Television Award for Lead Actor in a Drama Series, to name just a few. Curious to hear what Hamm has to say about the role of a lifetime? Check out any of the AMC interviews excerpted below.
"Listen: There ain't none of us on the planet that are perfect…Superman is a cartoon character. He's not a real person. And no one is without sin, without mistakes." — Jon Hamm interview, April 2012
"Don makes a pretty good case for ambition and for kind of being adaptive, and I think that those things can be good things when done with good intentions." — Jon Hamm interview, July 2010
"There's certainly a lot of my father in Don Draper and I think there was probably a lot of Don Draper in my father, honestly, for better and worse." — Jon Hamm video interview, July 2010
"You hope the audience gets what you're putting out there because it's not spelled out explicitly. It's challenging but in a good way." — Jon Hamm interview, November 2009
"Do we ever improvise on set? No…When the scripts are as well written as they are, there's not a lot of need to do that." — Jon Hamm video interview, July 2009
"Don has been trying to be the good guy and play the straight and narrow, but the circumstances of his life keep interrupting that desire." — Jon Hamm interview, October 2008
"It's just amazing to see this many people all pulling together for one purpose — and that's to make the best show that Matt can think of." — Jon Hamm video interview, October 2008
For more information on the actor, check out Jon Hamm's Mad Men bio page.
Read More