Press
Mad Men Named Best of 2012 by Time, NPR, TV Guide, Boston Globe and More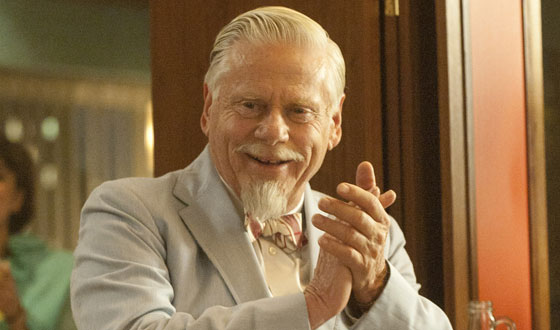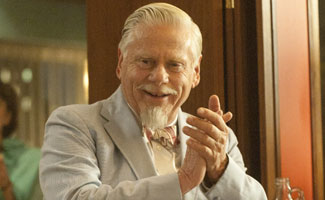 This week, media outlets are revealing their end of year best-of lists, and Mad Men is named one of 2012's best by some of the biggest. Plus, New York Magazine features a Jon Hamm coloring book. Read on for more Mad Men news:
• Time names Mad Men to its list of the year's top 10 TV series, observing that, "Stylistically, the series was working at its highest level, laying out one visually stunning set piece after another."
• NPR puts Mad Men on its list because the drama "continued to patiently mine long character histories to create indelible sequences."
• TV Guide's top 10 contains Mad Men at No. 4, as the drama "returned in top form."
• HitFix ranks Mad Men at No. 1 on its list of the year's top TV shows, concluding, "Mad Men was the best TV show I watched in 2012." Additionally, HitFix's First Annual Television Critics' Poll names Mad Men to its list of 2012's top 10 shows.
• Mad Men makes it onto The Daily Beast's year-end best list: "This is powerful, entrancing television at its finest."
• The Boston Globe calls Season 5, Episode 6, "Far Away Places" one of the year's best episodes. Indiewire ranks Season 5, Episode 11, "The Other Woman" at the top of its list because "this is the episode in which Sterling Cooper Draper Pryce sold its soul."
• Mad Men also leads The Oregonian's ranking because "the show aspires to be TV at its best — and it keeps succeeding." Plus, Mad Men tops the Pittsburgh Post-Gazette's list: "There's no better drama that embraces and explores the psychology of its characters." Mad Men is also one of The Globe and Mail's shows that mattered, citing a "stunning fifth season of often visually unforgettable scenes."
• New York Magazine highlights a new coloring book "dedicated to 'the world's greatest man,' Jon Hamm."
• According to The Hollywood Reporter, Mad Men's cinematographer, Christopher Manley, is nominated by the American Society of Cinematographers for his work on the Season 5 finale.
• The Los Angeles Times cites Mad Men as an example of TV shows and movies that deal with life amidst a cataclysmic event, in this case when white males faced "the inevitable obsolescence" of a class system.
• According to The Hollywood Reporter, Top of the Lake, starring Elisabeth Moss, will air on Sundance Channel in March.
• The Daily Mail has a photo of January Jones in her film, Sweetwater, observing that the actress has "swapped the sultry sixties suburban wife statement suits for a more dressed to (literally) kill look."
• Us Weekly reports that Ben Feldman is engaged to his girlfriend Michelle Mulitz.
• To stay up-to-date with all the latest Mad Men news, sign up for the weekly Mad Men Memo.
Read More