Interviews
Q&A – Jay R. Ferguson (Stan Rizzo)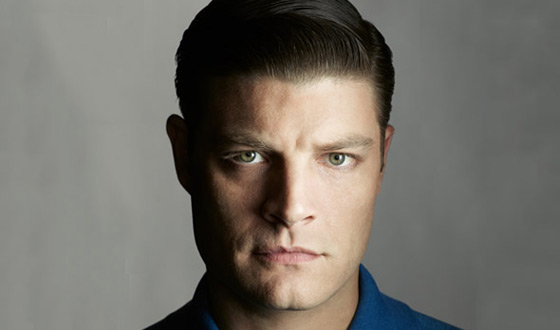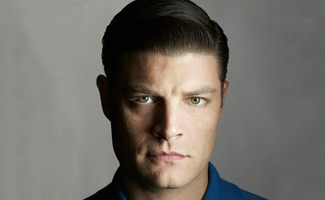 Jay R. Ferguson, (Stan Rizzo on AMC's Mad Men) speaks to AMCtv.com in this interview, revealing his favorite thing about Stan's costumes and which trait he shares with his character.
Q: Other Mad Men actors have said that Matthew Weiner has a gift for writing their personality into their character. What about Stan reflects you?
A: I think [Stan] likes to have a good laugh and I'm certainly a jolly fellow, most people that know me know that.
Q: Was there any moment where Matthew Weiner wrote something for you and you were surprised how spot-on he was?
A: That's probably happened more times than I'd like to admit! [Laughs]
Q: Is your relationship with Elisabeth Moss anything like Stan's with Peggy?
A: Any time that I have a scene with Ms. Moss is one of the more pleasurable experiences that I have on the show. We all joke quite often.
Q: What was the most shocking moment of Season 5 for you?
A: The last three episodes — there was something crazy shocking happening in every one of those. Really, throughout the season there was a bunch of stuff, but those last three episodes were just one thing after another. I think Lane's death was probably the biggest shock of the season for everybody, and a close second would be Joan's deal-closing efforts with the Jaguar gentleman.
Q: You're no stranger to GQ's "Best Dressed on Mad Men" lists. What is your favorite thing about Stan's costumes and why?
A: My favorite thing and my least favorite thing are one and the same, which is that it forces me to stay in good physical condition. That pressure of knowing that when I get dressed for work, there's zero room for error there. It tends to make me get to the gym and do the stuff I have to do.
Q: Do you like the fact that Stan's never worn a three-piece suit?
A: Hell yeah, it's great! [Laughs]
VIDEO: Inside Episode 512, "Commissions and Fees"
Q: You were kind of a teen idol. Do people recognize you more from Evening Shade or Mad Men?
A: I would say I get zero from the old days. I have been recognized from Mad Men, and it's so cool when that happens because I am so proud to be a part of the show. I feel so blessed and lucky to even be associated or even mentioned in the same sentence with it. I've also been very proud of all the episodes that I've been a part of and the contributions that they have bestowed on me to make — whether it be a funny line or what have you. To be recognized for that is really special to me.
Q: You're a self-proclaimed "space geek." Neil Armstrong walked on the moon in 1969. Are you hoping that gets written into the show?
A: I would think that it would be worthy of some sort of blurb in one of the episodes. I would be shocked if it didn't have some sort of mention at some point, but you never know!
Q: You're also a huge scifi fan. Do you watch The Walking Dead?
A: I do! It's one of my favorite shows. I'm very excited to see what happens when Rick and the Governor meet. I'm a big fan and went to the special premiere they had this year at Universal. All those cats are cool. Cool dudes and ladies are working on that show.
Click here to read an interview with Elisabeth Moss, who plays Peggy Olson on AMC's Mad Men.
Read More