Mad Men Season 2 Encores Return on AMC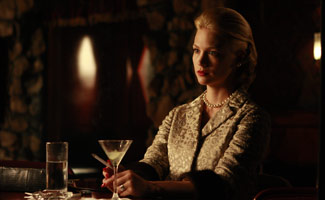 Tune in this Sunday at 6AM/5c for encores of Mad Men Season 2, then come back for more as the season re-broadcasts every following Sunday with back-to-back episodes. Think of this as your chance to re-live Don's rendezvous with Bobbie Barrett, the fallout after Betty's "Around the World" dinner party, and Peggy's impromptu haircut.
Click here to see a full schedule of Mad Men's encores on AMC.
Read More