Mad Men Producers Receive Fourth PGA Nomimation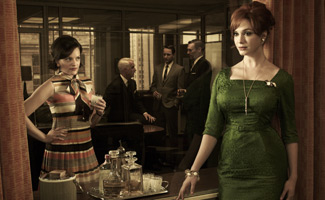 Today's PGA nomination marks the fourth season for which Mad Men has been recognized by the Producers Guild of America. The series is again up for the Norman Felton Award for Outstanding Producer of Episodic Television, Drama. Other series in the running for the prestigious award include Downton Abbey (PBS), Game of Thrones (HBO), Homeland (Showtime), and AMC's own Breaking Bad.
The Producers Guild Awards will be held Sat., Jan. 26, at the Beverly Hilton Hotel in Beverly Hills, California.
Read More