Press
Matthew Weiner, Christina Hendricks Present Emmys; Vanity Fair on Hendricks at TIFF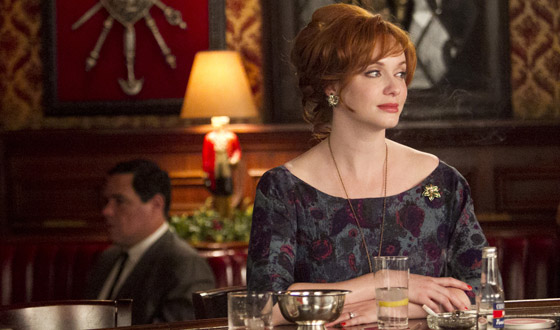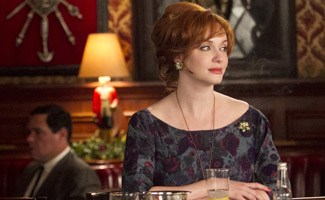 This week, The Hollywood Reporter headlines Matthew Weiner and Christina Hendricks' presenting at the Creative Arts Emmys, and Vanity Fair attends a live reading of American Beauty featuring Hendricks. Read on for more Mad Men news:
• According to The Hollywood Reporter, Matthew Weiner and Christina Hendricks will team up to present an award at the Creative Arts Emmys ceremony this weekend.
• Vanity Fair was there for TIFF's live reading of American Beauty featuring Mad Men's Christina Hendricks and Breaking Bad's Bryan Cranston. Variety reports that the audience reactions to the Mad Men star were enthusiastic.
• John Slattery is nominated for a best supporting actor Entertainment Weekly EWwy Award.
• W Magazine catches up with Elisabeth Moss, who talks hair, make-up and anticipation for Mad Men's next season.
• Kiernan Shipka talks fashion with People, explaining that fall and winter are her favorite seasons because of the trench coats and stockings.
• New York Magazine interviews Bryan Batt, Michael Gladis, Randee Heller and Maggie Siff about their time on Mad Men and what they've been doing since then.
• Wetpaint argues that Elisabeth Moss should win the outstanding drama lead actress Emmy this year. One reason? "Just give it to her already."
• Mad Men tops The Sydney Morning Herald's list of the top 25 shows of the past 25 years.
• Janie Bryant reveals three of her favorite Mad Men outfits to the Telegraph: Joan's Christmas party dress with the bows, Betty's white lace Derby Day dress and Megan's "Zou Bisou Bisou" mini dress.
• The San Jose Mercury News reviews Vincent Kartheiser's performance in The Death of the Novel. Of the performance, Stark Insider says, "Watching Kartheiser work his craft and shape the character of Justice is worth the admission."
• Christina Hendricks dishes to New York Magazine about Ryan Gosling casting her in his feature film directorial debut, How To Catch a Monster. See Hendricks in the trailer for the film Ginger and Rosa, courtesy of The Guardian.
• Ben Feldman talks to the Ithaca (N.Y.) Times about playing Michael Ginsberg, as well as his time at Ithaca College. TV Guide has a photo of Feldman in a scene of the season finale of Lifetime's Drop Dead Diva.
Read More