Mad Men Season 5 Returns On-Air This Sunday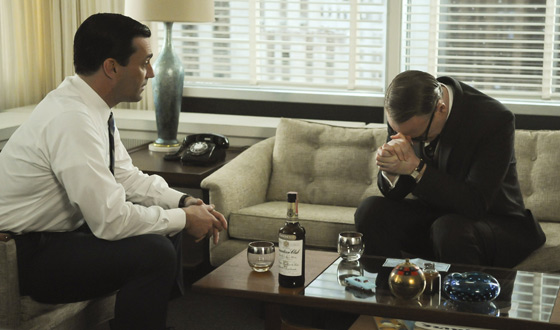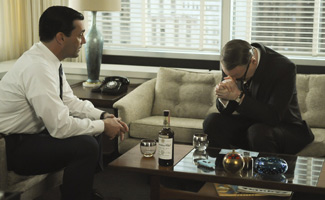 If you're about to vote in the online poll deciding which Mad Men season ranks as the fan favorite but you need a brush-up on the most recent season, then tune-in to AMC this weekend. Starting this Sun., Sep. 30 at 7AM/6c, Season 5 will return on-air with its special two-hour season premiere episode: "A Little Kiss." From then on, the season will re-broadcast weekly on Sundays at 6AM/5c with back-to-back episodes such as "The Other Woman" (in which Joan makes a controversial business decision) and "Commissions and Fees" (Lane Pryce's final episode).
Click here to see Mad Men's complete on-air schedule on AMC.
Read More