Uncategorized
Q&A – Dan Bishop (Emmy-Nominated Production Designer)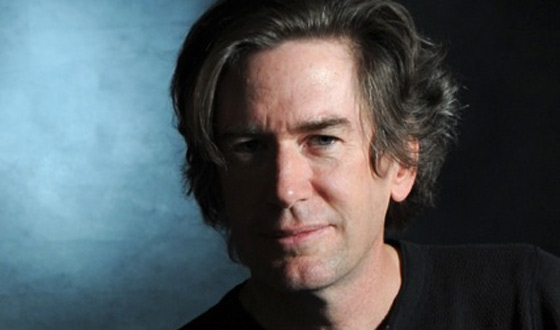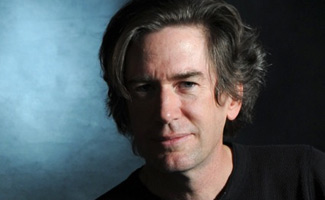 Dan Bishop is the production designer for AMC's Mad Men. In this exclusive interview with AMCtv.com, he talks about his Emmy nomination for Season 5's "At the Codfish Ball" and setting up the band for Don's surprise party.
Q: This is your fourth Art Direction Emmy nomination for Mad Men. What do you think distinguishes "At the Codfish Ball"?
A: Don's new apartment was one of our new sets last year and I liked the way it was photographed in that episode, which is why I chose it. It was largely that, and there were certain shots I liked in the apartment and some location work that I thought looked nice.
Q: Don and Megan's apartment has been showcased in numerous publications like the LA Times and The Boston Globe. How does it feel to know your work is appreciated outside of the television realm?
A: It makes me feel like I'm onto something! [Laughs] It makes me feel that people see it as a realistic environment as well as a compelling one — but that it doesn't fully take folks out of the drama and that it's recognized not just as scenery.
Q: After five seasons, you must be an expert on finding era-appropriate set pieces. Where is your favorite place to look?
A: My favorite place to look is into the head and mind of Claudette Didul, who is the set decorator, and is actually the expert on tracking down all the great stuff, knowing that it's good, and bringing it to the set.
Q: How do you set the stage for a Don Draper birthday party, and a 40th surprise party at that?

A: I worked with David Carbonara, who is the musical director on the show, about where the band should go and whether or not there would be enough room for them. The fact that they don't fit well is good because it requires that people climb on furniture and do all those things that you do when you're planning something that a space wasn't designed for. It's also fun to see the actors climb on furniture and move in patterns that you don't normally move in.
Q: How do you make the homes and offices look "lived in"?
A: I think the biggest impact you can have is to simply have a lot of personal clutter about and have it be out of place. That's what invariably makes a place looked "lived in," in that the pair of shoes was left by the couch or there's something out of place. A lot of it has to do with the dressing and there are other cosmetic things we do to the architecture to beat it up and distress the surfaces so they don't look new.
VIDEO: Inside Episode 507, "At the Codfish Ball"
Q: Tell me more about the LSD scene and that apartment.
A: The experience, for me, was revealed largely in the way that Matthew Weiner has staged the scenes and the writing, and the way [director] Scott Hornbacher and [cinematographer] Chris Manley photographed it in terms of pacing the scene. I think we helped it along a little bit in terms of establishing the atmosphere of what sort of middle-aged people were experimenting with acid back then. We had in our minds that they would be liberal intellectuals such as the NPR crowd, like you might call them today. The apartment had some scale and some experience and we loaded it up with décor that was from various cultures and all those things that people with an inquisitive nature collect as they go through life. All that stuff, I think, fits in with the narrative and just photographically — the level of detail, the composition, the colors, textures, and shapes added to the density of an LSD experience.
Q: How has the SCDP set evolved since we were first introduced to it in Season 4?
A: Well, it's getting more crowded and messier as they are making progress and becoming more recognized as an ad agency. Also, the conventions of the '50s are continuing to break down in terms of dress and the way people behave in an office setting; it's less formal. It's a slow progression, but if you go back to Season 1 and think about the formality of the original ad agency, it was very different.
Q: Do you ever match the production design to the characters' wardrobes — or vice versa?
A: We do coordinate. If there's a pink dress, we might go with a complementary color if we want to see a lot of contrast and have the person stand out with a great degree of graphic punch. When we know we're walking into a specific scene, I try to coordinate with [costume designer] Janie Bryant on that, but you needn't always try to coordinate every single moment. When you can constantly see the hand of the designer, I think it becomes synthetic. It's good to let some natural things happen.
Click here to read an interview with Chris Gay, Emmy-nominated editor for Mad Men.
Save
Read More