Mad Men Season 4 Returns On-Air This Sunday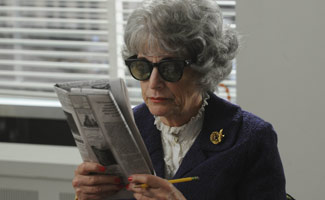 If you're about to vote in the online poll deciding which Mad Men season ranks as the fan favorite but you need a brush-up on Season 4 then tune-in to AMC this weekend. Starting this Sun., Aug. 26 at 6AM/5c, Season 4 will return on-air with its first episode: "Public Relations." From then on, the Emmy-winning season will re-broadcast weekly on Sundays at 6AM/5c with back-to-back episodes such as "The Suitcase" (in which Don and Peggy bond overnight at the office) and "Hands and Knees" (in which Roger gets some bad news from Lucky Strike).
Click here to see Mad Men's complete on-air schedule on AMC.
Read More