Interviews
Q&A – Christopher Gay (Emmy-Nominated Editor)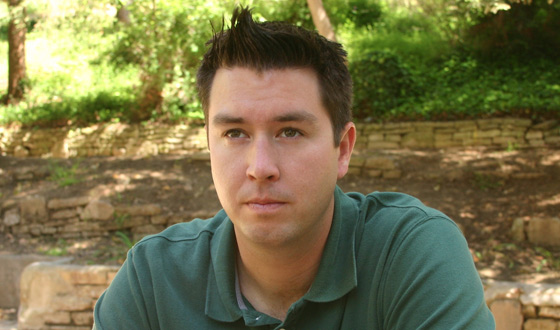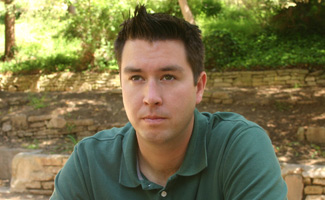 Christopher Gay is an editor for AMC's Mad Men. In this exclusive interview with AMCtv.com, he talks about his Emmy nomination for Season 5's "Far Away Places" and reveals the most difficult part of editing an episode.
Q: Congratulations on your recent Emmy nomination! How did you find out you were nominated?
A: Thank you very much! I have a two year old, and it was a rare morning where he decided to sleep in, so we slept in. I woke up, walked downstairs to make some coffee, and casually checked my phone. I had emails from people who work on Mad Men saying congratulations. I had a nice night's sleep, slept in, and kind of forgot about it, which was great. It was a shock and a thrill.
Q: What do you think distinguishes the editing in "Far Away Places"?
A: Men Men, editorially, is very clean and classic. The reason I submitted "Far Away Places" is because in Mad Men standards, it's about as flashy as you can get. There's the LSD sequence and the three different story lines that all re-start at a certain moment. From an editing standpoint, I thought it was more of a standout episode. This one had a little more flair, and sometimes that's what people recognize in editing because it's kind of an unseen craft.
Q: What's the trick to making each of those story lines have a different character's perspective?
A: That was definitely one of the challenges — trying to be clear about things without spoon-feeding the audience. Narratively speaking, we wanted the stories of these three relations of Peggy, Roger, and Don to be their own story. We wanted to give you a little bit more each time you saw each of the three story lines so that when you got to the third one, everything totally made sense. I've talked to people and they've had to watch it a few times to fully digest.
Also, the score in the episode is pretty unique and more tonal and atmospheric than what we normally do. It's a guide, too, that helps you feel when one story is ending and another is coming in and knowing that the shift is happening. I think the score and the sound design definitely helped guide the narrative.
Q: Is there any edit in "Far Away Places" that you're particularly proud of?
A: Of course, I loved the LSD sequence. [laughs] When I read the LSD sequence, I knew it was going to be something fun. LSD sequences can obviously be very trippy. The challenge in that, editorially, was to make it still feel like a Mad Men episode. We were still trying to have the classic language of Mad Men, but have our characters have some fun with it.
Inside Episode 506: Far Away Places
Q: How many hours of tape do you generally start with? How do you determine what stays and what goes?
A: That's always the question! On average, we get 28 to 35 hours of footage. You watch and you study, and I always try to memorize the film as best as I possibly can. Ultimately, it's me battling the footage with Matthew Weiner and trying to find nuances of both performance and picking out little things that aren't quite working. The biggest challenge is always getting the last three minutes out of the show, but it always ends up being better because it just makes it move that much faster. It's always better to leave the audience wanting a little more.
Q: What Season 5 scene was your favorite to work on?
A: I did the "Zou Bisou Bisou" scene and that was a lot of fun. I got a copy of the song from our composer and listened to it before they even starting shooting it. The whole cast is in the room and that was pretty neat. At the end, it was the most rewarding because they had so much footage for that. So when we finally got it right, just to see how excited Matt was — it was such a nice feeling for me.
Q: Some actors don't like to watch themselves on TV. How do editors feel?
A: You see things differently when you have a little distance from it. At the height of a television season, you're just working constantly and sometimes you don't get to sit back and gain that objectivity. I'm usually able to let go and enjoy because otherwise, it's not fun. I try to be the audience.
Save
Read More